Working While Traveling & Opening a Second Business: Diana Árbol's Story
Working While Traveling & Opening a Second Business: Diana Árbol's Story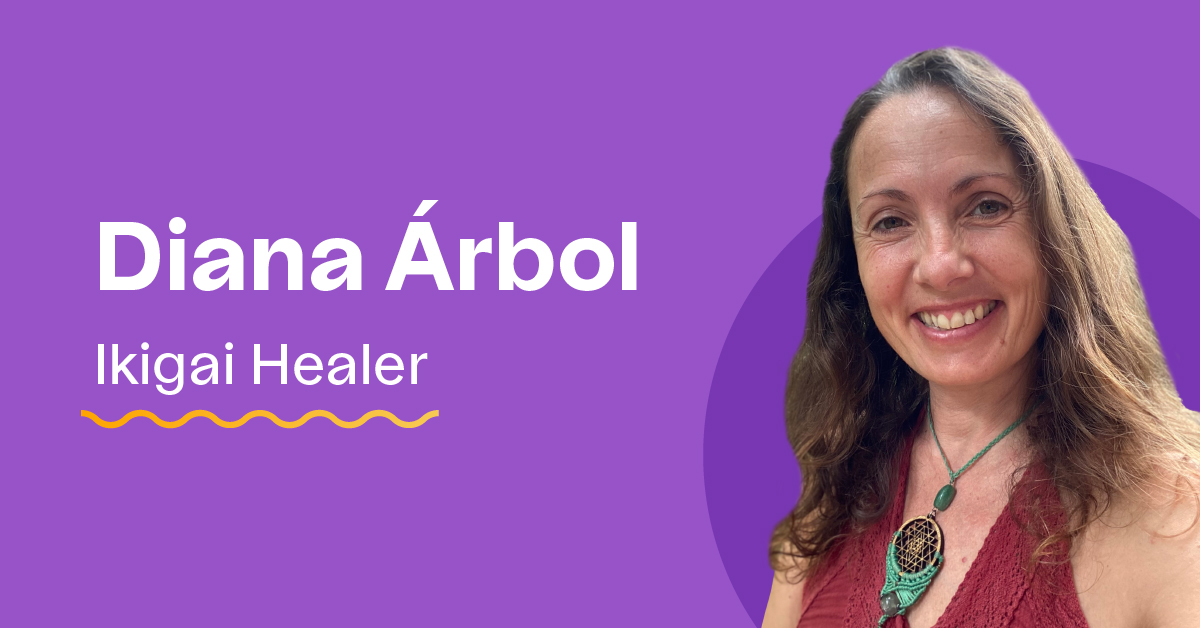 This week's superhero is our customer Diana Árbol.
She offers courses and therapeutic sessions online to help people find their purpose in life. She is now opening a second company, a social network, and an academy for therapists and people seeking spiritual growth.
In this article, Diana explains why she chose to be a digital nomad -which has allowed her to work while traveling- as a way of life and how she has faced great challenges as an entrepreneur.
We are sure this story will inspire you. 😉
Why I Became a Digital Nomad and Entrepreneur
"Being a digital nomad has allowed me to travel with my family. We are in Thailand, and I can work from wherever I want and with my schedule.
I have stopped feeling like a hamster running on a wheel, and I enjoy life more, meeting like-minded people and traveling the world."
My Biggest Challenges as an Entrepreneur
"The biggest challenge has been finding co-workers to help me develop the business.
All your decisions depend on how well-informed you are on that subject. So it's your responsibility to investigate in depth to find the best solutions for your business.
Since your time is limited, you need good co-workers to optimize resources.
Sometimes you are so passionate about your work that you can become a workaholic and get tangled up in the hamster wheel again. That is why it is essential to find a balance."
Why I Chose Estonia to Open My Second Company
"I hadn't had companies before and wasn't making enough money to pay taxes in Spain or Israel, where we were living.
In Spain, it is much more expensive to freelance, and it was only possible to have my own company if I wanted to be more protected. Estonia is not only a cheaper option but also a safer one.
In addition, bureaucracy works so simply that anyone can do it, which has allowed me to save time and helps me to concentrate on what I like to do.
My virtual assistant knew we were planning to travel the world as a family, so she told me about a Norwegian client with an Estonian company who was a digital nomad living in Spain. That was the first time I had heard of that kind of job.
When I researched it, I understood that it was what I needed to travel and work online from wherever I wanted.
Estonia has allowed me to grow in many aspects of my business, earn the amount I had always dreamed of, and simplify everything related to my business management.
It has been so easy that I am now opening a second and ambitious business: a social network, academy, clinic, and project development business with my new partner. She's from Chile but lives in Australia and has just gotten her e-Residency this week.
It has been possible to open our new business in a few days, and I am excited!"
Where You Can Find Me and Learn More About My Projects
"You can find out more about me on my website, my Youtube channel, and my Instagram. Our new project is Aquarians, an academy and community for conscious people."
Why I Chose Companio for My Business Management
"Firstly, they recommended it as an official provider on the Estonian Government's website.
Secondly, communication has been smooth from the beginning. I can rely on a very efficient customer service team and all the web tutorials that help me, making the experience easy."
If you also dream of having a business, working while traveling, and having more time to do what you love, we can accompany you along the way. Click here to find out how we can help.