How to Start an Online Business: Valentin's Path to Success
How to Start an Online Business: Valentin's Path to Success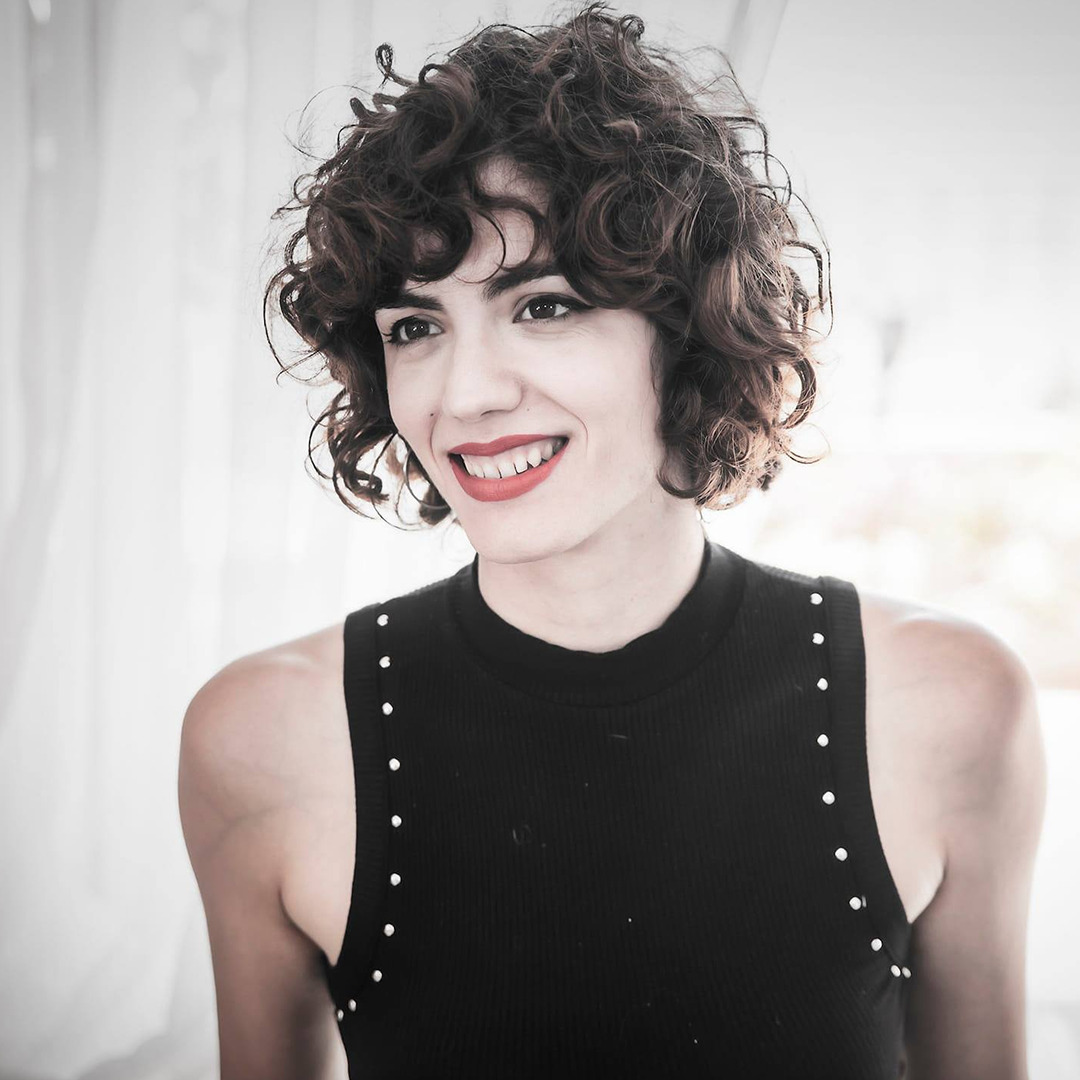 Silvana Lucido
27 September 2023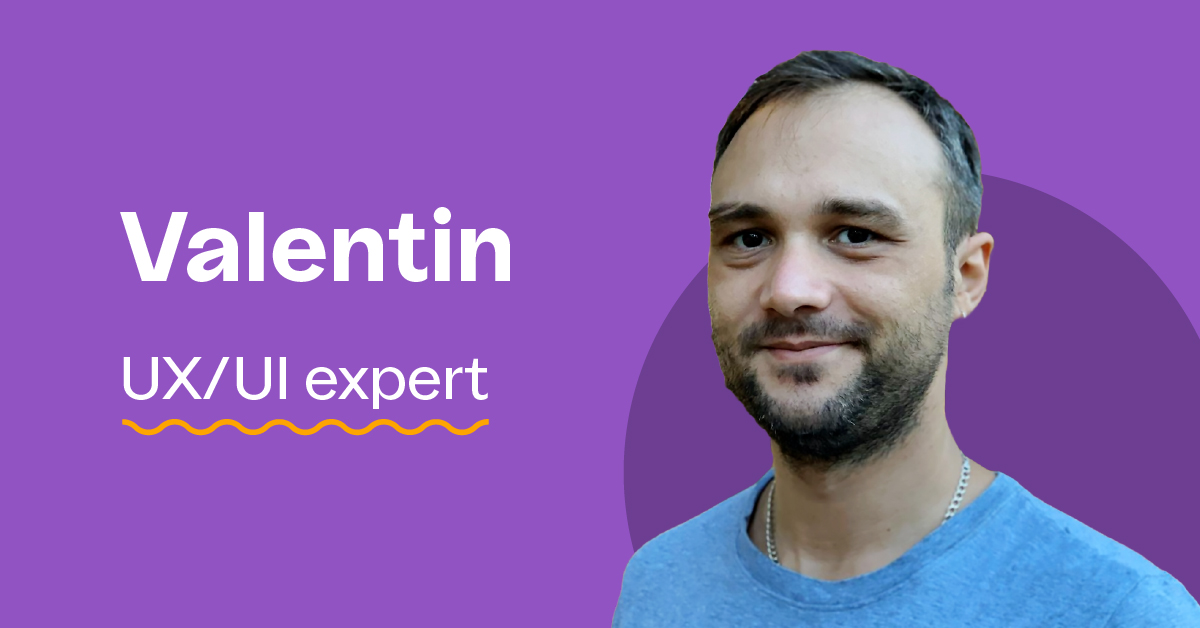 In today's article, we're about to embark on an exciting journey into the life of Valentin Ciobanu, a valued customer of Companio, and a true maestro regarding UX, UI, and all things digital.
Discover the surprising link between a car license plate and his venture, and explore how to start an online business thanks to Estonia and the e-Residency.
Beyond the Surface: Unveiling the Wizardry of a UI/UX Expert
At first glance, you might think a UI/UX expert's realm revolves solely around crafting visually appealing interfaces and enhancing user experiences.
Yet, Valentin's expertise transcends these boundaries. Let's delve deeper into his world:
"I am doing UI / UX / Product Specialist, focusing on creating new digital products or services, Supporting corporations with their Digital Transformation, or improving existing apps & websites.
I do all aspects, such as User research (On-site and Digital), Concept work, Interface, interaction, brand design, basic technical stuff like code prototypes, sysadmin, SEO, etc."
What's in a License Plate? The Birth of an Online Venture
What does a license plate have to do with Valentin's entrepreneurial journey? He'll tell you himself.
"In my small hometown in Romania, people usually get a nickname from their car license plate. My car license plate was MDX. My name shorted out from Valentin is Vali, So I became Vali MDX (this was before Facebook required real names). When I started to get accounts on various websites and create usernames, I wanted a very short, type-in username. Hence, this is how I officially register MDX."
How Working Online Shaped Valentin's Entrepreneurial Journey
Valentin embarked on his remote work journey in 2008, though he occasionally ventured into office work.
Let's take a look at his early days, transitions between office and remote setups, and the experiences that paved the way for his online business:
"I have worked remotely from the beginning of my professional career in 2008 on oDesk when I moved to Spain in 2015 and got to work in offices and teams.
I loved the human interaction and gained huge amounts of knowledge from an awesome team. However, I decided that the commuting life, sitting in an office, is a waste of my time and company space. That's why I decided to get contracted as external personnel.
For all this, I needed a B2B approach and thus came the option of creating an online company.
Local companies were not an option because of the old-school way of managing companies.
In addition, you have to be present most of the time to sign off things for the accountant, banks, etc., so a remote company seemed the best idea."
The Challenges of a Tech-Savvy Entrepreneur
Running a business entails more than just deploying one's core skills; Valentin's journey was no exception.
He opens up about the primary difficulties he faced as a technically oriented entrepreneur and the invaluable lessons he learned:
"As a very technically oriented person, one of the main challenges was to learn how to frame the benefits of my services. These are things that I've never considered when I was working in-house or as a freelancer.
Learning this high level of ownership and responsibility about the business, just about my design work, required me to do a very deep analysis.
I looked at my past experiences, did online courses from other industry experts, and started noting where my work has had a positive/negative impact and the circumstances.
This made me realize it's all about their process and the clients' human resources.
Another crucial challenge is delegating work and mentoring others effectively, ensuring their output matches my usual client standards.
This is an ongoing people management skill that I'm still learning."
Estonia: The Digital Revolution That Animated His Entrepreneurial Vision
Are you curious about how Valentin started his online business in Estonia and looking for insights on how to start an online business? What sparked this adventure? Valentin shares the story:
"My brother, an IT security Specialist at the EU Commission, knew about Estonia and its Digital capabilities growing because they were hosting top European cybersecurity contests. He suggested that I should look into it.
The main reason was not being tied to any particular country (even though Estonia is far from Spain and Romania, my home country) and the fact that it's a business-friendly environment that supports small businesses (you don't have to pay VAT until you reach a certain income level), unlike some other EU countries where business success is uncertain.
It cost me nothing to give it a try and create an online company (nothing long-term, not initial paperwork)."
Apart from the ease of creating an online company, Valentin elaborates on other advantages of having his venture in Estonia and shares his aspirations for the future:
"It helped me gain control over the business side of my work and opened up new ways to engage with customers I couldn't reach before.
In the future, I hope to have at least two full-time designers on board and plan to expand the business by introducing my digital product/service to the market."
How to Start an Online Business Without Financial Knowledge or Contacts
While some entrepreneurs inherit family businesses, possess strong financial skills, or have a network of well-connected backers, Valentin's journey follows a distinct path:
"I didn't have a previous company. I had been contemplating starting one, but based on what I've observed from my entrepreneur friends, they possess a deep knowledge of financial accounting strategies and have a vast support network within the business community. They also connect with people in public institutions, making things go faster.
These are things that I was not interested in, and it wasn't something that I wanted to learn.
So, after getting the e-Residency, I've waited over a year to find the opportunity to start the company.
When that situation came, and I received a call from my client that they wanted to start the projects, I realized I needed to learn how Estonian companies work, how to do all the steps, etc.
I faced time pressure to complete it quickly (to secure payment) and realized I needed a smoother process. That's when I discovered Companio, perhaps thanks to a social media algorithm.
I decided to check the pricing of creating an online company. It seemed fairly reasonably priced compared to getting a company started even in Romania (in Spain, it would have been much more expensive).
My first discussions with Ignacio helped me feel that they would take care of everything for me. They answered all my questions, and I've educated myself extensively from the web articles.
A significant highlight of the services is the knowledge and friendliness you are willing to share this knowledge. I see you more as my business consultants who can answer any questions about my business and the practices that work (and legal, of course)."
From Virtual Desk to Business Venture: A Success Story
Valentin's story shows that creating an online company and nurturing its growth requires continual learning, adaptability, and a vigilant eye for opportunities. You don't need to be a financial wizard or possess a vast network.
If you're intrigued to learn more about Valentin and his work, you can explore his portfolio on his website, Behance, and Dribbble.
Are you curious about why Estonia could be your ticket to online entrepreneurship? Read this article.