The atmosphere of the Nomad Summit 2019
The digital nomad is gaining more and more followers every year. More and more people are leaving their gray cubicles and embarking on an adventure to change their lives. At the Nomad Summit 2019, this trend was clear: more nomads than ever filled the entrance hall, and we were pleasantly surprised to meet many young entrepreneurs who had chosen Thailand as the first stop of their journey. Solopreneurs, bloggers, online shoppers and dropshippers, Youtubers… The conference was a vibrant exchange of opinions, projects, and stories.
The event took place at the Shanghai Hotel in Chiang Mai, one of the best in the city. In addition to a jaw-dropping conference room, with room for a large audience, and a buffet worthy of its name, the hotel has an impressive pool that served as the focal point for Sunday's Pool Party, a perfect opportunity for networking, meeting other nomads … or just relaxing.
The chats
This year we have been able to listen to interesting talks, both from veteran entrepreneurs and rookies that had recently found success with their business. While the emphasis was on inspirational talks, there were also more practical ones, full of interesting nuggets and a lot of information for nomads, both new and old.
Let's talk about the speakers and the talks!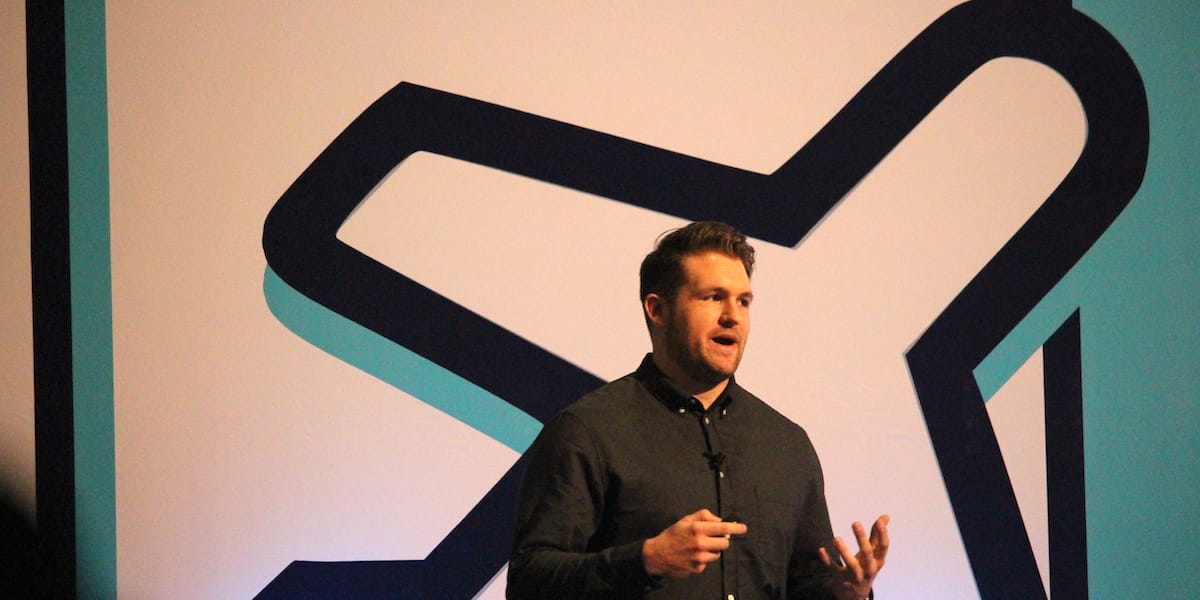 "Freelancer to Passive Income: How to Stop Trading Time for Money!" By Sean Dalton
Sean Dalton started a photography business in Chiang Mai a few years ago as a side project. At that time, he was collaborating with an NGO in Chiang Mai, and he began using his skills and passion for photography as a mechanism to help his NGO, showing the living conditions of locals in different parts of Southeast Asia.
A short time later, he decided he wanted to take his passion for photography to the next level. He started working as a professional photographer for contacts and local customers. Then he decided to go a step further and record photography courses, teaching the techniques he had applied to his own photography. In less than 18 months, he had a profitable business.
In his talk, Sean told us how he launched his current business. From his beginnings working for the NGO in Chiang Mai for $500 a month to a six-figure business.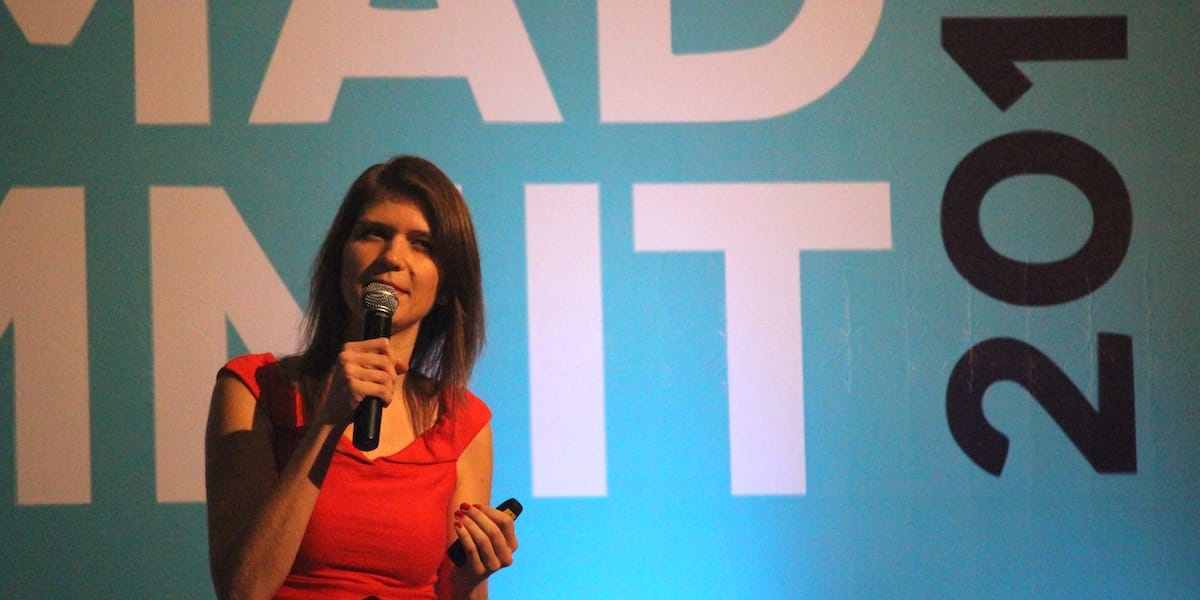 "Expert Business From a Small Market to Making Six Figures: Why Starting Locally (and Offline) May Pay Off" by Lýdia Machová
Lýdia Machová is an entrepreneur from Slovakia. Not only she is a great entrepreneur, but she speaks nine languages, has worked as an interpreter for big acts, and runs her own business today. Her story is completely different from that of most online entrepreneurs. Why? Because she started completely offline, serving her small local market in Slovakia before expanding her business internationally on the internet.
In her talk, Lýdia told us about her beginnings as an entrepreneur, growing her business step by step. From the very first tests with her friends, to hiring her team of employees. And then, how she decided to go global translating her products and services to English. Its story reflects how, sometimes, it can be interesting to start your business in a local market that you know and can control, gain experience and resources, and then take it to the next level by globalizing it.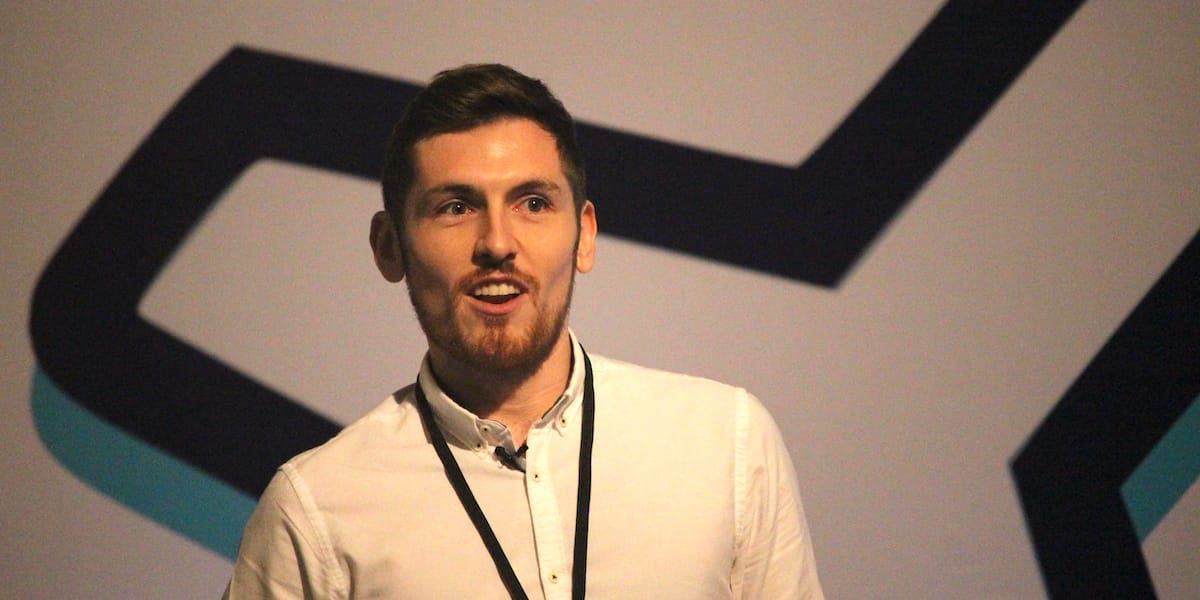 "Dropshipping to Location Independence from London to 7 Figure Success." By Lewis Smith
Lewis Smith was a young employee at an important British firm, working in rainy London. One day, he decided that this life did not fulfill him, so he began a quest to find a more fulfilling lifestyle. This quest made him learn about the entrepreneurial work, the digital nomad lifestyle, and owning a location independent company.
Eventually, his research led him to the drop-shipping business and how to make money online with an online store. In a bold move, he told his girlfriend that his desire was for them to leave London, quit their stable jobs and their carefully planned life, and travel around the world running a dropshipping business. Surprisingly for him, his girlfriend accepted and, with his approval, leave England and now they are the owners of a business that buys six figures a year. His story is definitely an inspiring one, and recommended for all of you who feel trapped in your current jobs and think it takes a lot of knowledge, experience or contacts to start a business online.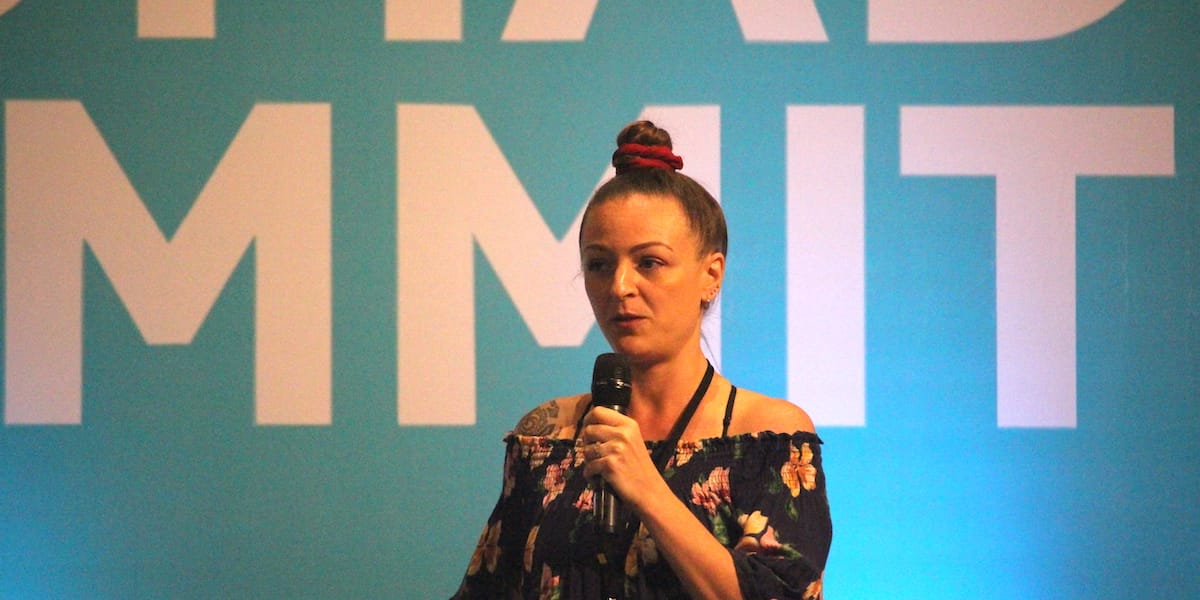 "Ethical Six Figure Business – Turning Good Business into Feeling GREAT" by Joanne Bhaloo
Joanne Bhaloo is an entrepreneur with a very particular history. After emigrating from post-Soviet Romania to Canada, she founded a business and, after some years of hard work and a little bit of luck, she was owning a profitable company that offered her more money than she had ever dreamed of.
After living the "I made it" life, as she puts it, she realized this lifestyle was not what she wanted. She realized there was something missing. She went on a personal quest that led her to a pursuit for a more ethical life, both as a person and as a business owner. A more human way of managing her team and the people who worked with her. In her talk, she told us why ethics and values are very important for any business. Her story is worth knowing, and she inspired us a lot.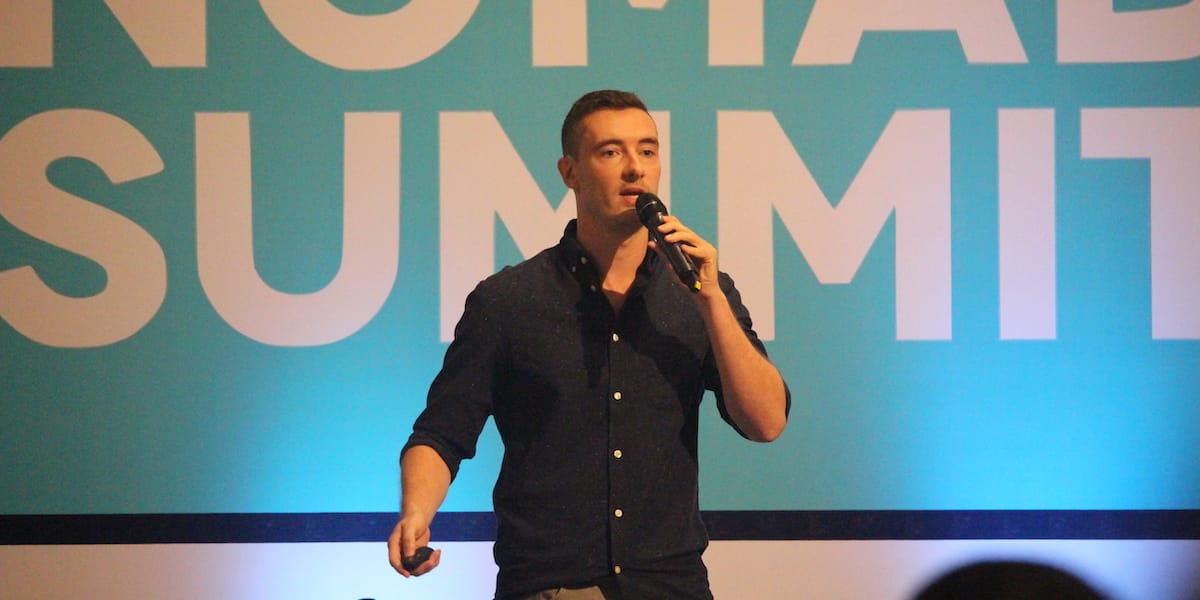 "

Turning Passion Into Profit: 6 Changes to Help You Scale a Business You Love!

" By Tom Rogers

Tom Rogers was just a young boy, passionate about traveling and adventure. One day, he found himself in Asia, alongside his girlfriend, with little money to continue his travels and adventures. So they wondered how they could make money while pursuing his passion: travel and discover exciting new places. One day, her girlfriend proposed, almost like a joke, to open an adventure blog about their trip as a way of continuing their lifestyle while making a living out of it, and that's how their story began.

A couple of years later, Tom and his girlfriend are the owners of a successful business with their blog, AdventureInYou.com. In his talk, Tom told us about his journey from his modest beginnings to his current situation and describes what are, in his opinion, the most important factors to succeed with an online business. Not from a business point of view (online marketing, social media, employees…). Instead, his talk discussed having the right mindset and knowing how to respond to issues and struggles all entrepreneurs face every day.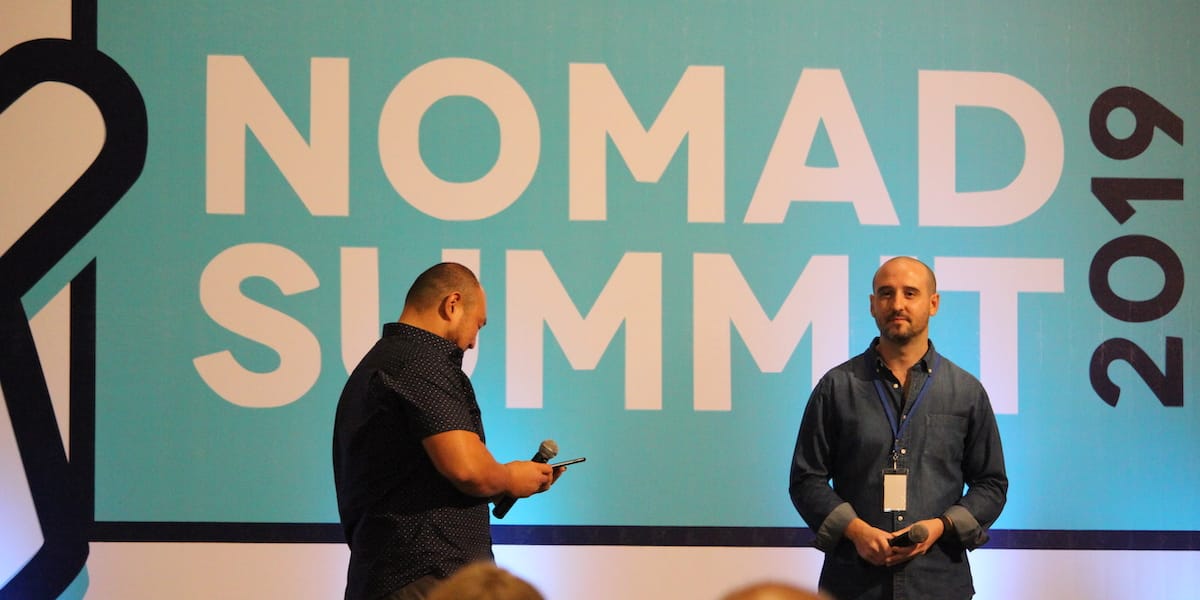 "

Millionaire Retirement Hacking: How to Retire as a Digital Nomad

" by Johnny FD

If you are a digital nomad, especially when you have left your 30s behind, you start thinking about your retirement. What will happen to you when you are old or no longer have the energy to work on your business. It's a very important question for Companio, both for our customers and for our team.

Far from the retirement concept of a civil servant or employee of a large corporation, for a digital nomad "retirement" means something completely different. Most of the time, we can't simply stop working at 65-70 and hope our government will give us a mediocre pension.

For that reason, Johnny FD's talk, which closed the event, was definitely the one we liked the most. He brilliantly described how important it is to plan your retirement in advance, the sooner the better. How? By putting some money aside every month to invest in assets that generate passive income. The key is to diversify your investments, grow a passive income portfolio, and spare money consistently, thinking about the long term investment you are making.

His talk was super interesting, and gave us a lot to think about. Johnny is also the founder of the Nomad Summit, and we want to thank him for one of the best conferences we've ever attended.
Conclusion
This year we decided to attend the Nomad Summit 2019, one of the most important conferences for digital nomads. It took place in Southeast Asia, specifically, in the city of Chiang Mai, Thailand.
Amazing talks, great networking opportunities, and meeting a new generation of digital nomads where the highlights of this year's conference. If you are considering starting your digital nomad journey, and have not attended Nomad Summit before, we recommend you come to Chiang Mai next year, get inspired, and fill your head with inspiration and lots of useful nuggets to start your online business.