How 'Get Real Creative' Discovered Companio
How 'Get Real Creative' Discovered Companio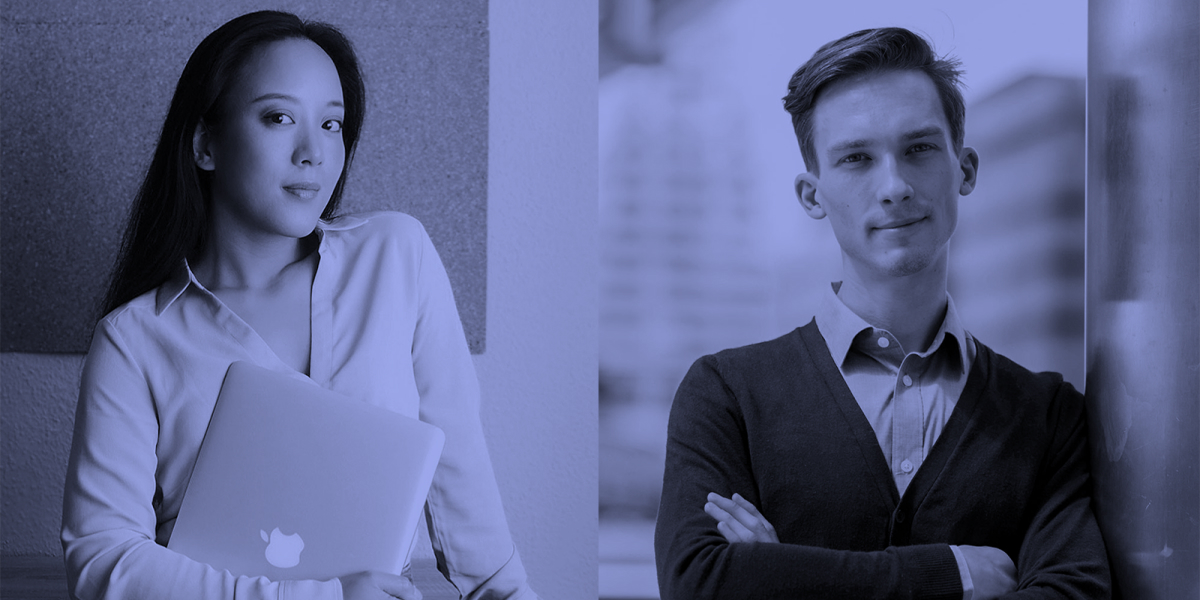 Meet Giang and Janis, the co-founders of 'Get Real Creative'. At the moment, this company offers consulting as well as branding and development. "If we build an app or create a website, we focus first of all on the business essentials behind it. The ultimate goal is to help businesses unveil their real and true selves to their audiences."
Tell us a bit more about 'Get Real Creative'
Before our paths crossed, we'd both spent years self-studying and practicing within our fields. Giang was focused on design while Janis' passion was web and app development. When we first started working together back in 2014, we shared the same core idea that became our business mission: to make the digital world both authentic and beautiful.
At that time, everyone wanted landing pages and templates, so it felt like there wasn't much space for unique and genuine design. That's why we tend to work with other international creators who share the same ethos
What sorts of difficulties did you encounter before e-Residency?
Bureaucracy. Expenses. And so much paperwork that people are obliged to keep for ten years in Germany!
When we were just starting, we tried to use our environment the best we could. While we couldn't cover the expenses of, say, paying professionals to take care of certain things (almost anything), we have to give credit to Germany here: We were given unbelievable access to learning. The local government hosted regular free events that taught accounting, business law basics, and other applicable knowledge to people who were interested in starting their own business. We also tried to apply for some programs, as we had different ideas on bringing digitalization into specific fields that could benefit from it.
Still, the bureaucracy (in the form of educational requirements) showed us a clear dead end. We felt trapped in a very small and limited market, where our growth would be very slow.
What made you choose the e-Residency program?
Funnily enough, our decision had nothing to do with our field of work or our entrepreneurial paths. We both graduated as orientalists and were following the political and economic relations between Asian and (Eastern) European countries. In 2015, Janis learned that former Japanese Prime Minister Shinzo Abe had become an e-resident of Estonia and decided to look deeper.
The idea of running a location-independent business seemed too good to be true. But from the very beginning, the Estonian government offered a detailed and transparent program description. It was clear that the government was serious about their ambitions and – more importantly – well-prepared. In 2015, we were just two individual entrepreneurs in Germany. Being able to incorporate and grow as a single company was our next big goal. We felt that e-Residency could be the right solution (and it was absolutely true)!
Did you seek location independence from the beginning – or is that just a bonus of running a business in Estonia?
Flexibility and self-organization are enormous elements of our business' foundation. We've actually built our company culture around it and make sure that our clients benefit from that same flexibility, too.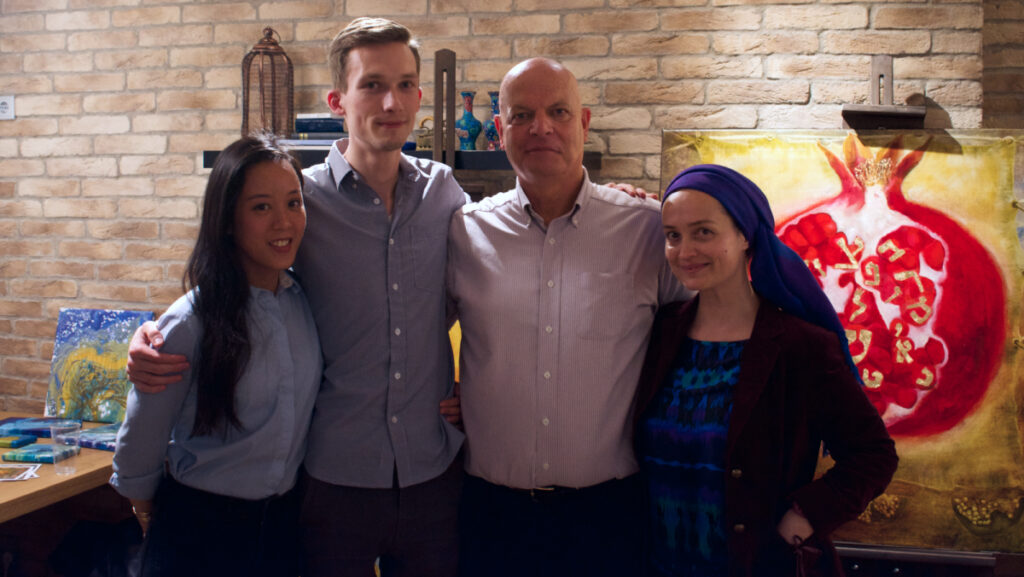 What are your main challenges as a freelance and entrepreneur?
Being location-independent and not having a traditional HQ presents two major challenges:
The typical WFH ("work from home") distractions.
Having a team spread across multiple time zones.
But, we've always believed that – in the words of Marie Forleo – everything is "figureoutable." WFH is no different, and it will work with a good self-organization, which in fact, is a trainable skill that anyone can master. We might not have a physical office, but we compensate for that with impeccable work. Not only do clients consistently return to us for new projects, this quality output attracts new partners (many who do have a physical office to receive clients).
Working across multiple time zones works well with the right mindset. We apply teachings of Matt Mullenweg to create a more distributed – not remote – team. We've also developed a number of suitable tools and methods to increase communication.
Finally, learn from the best and never stop learning. Shout out to Matt Mullenweg and Marie Forleo for sharing their incredibly appreciated knowledge!
Why did you choose Companio?
Diversity plays a big role in our philosophy, and that's a major reason we feel so comfortable working with Companio. We appreciate how it was started and grown as a bootstrapped company. Finally, Companio is an LGBTQ-friendly company, which only adds to our trust.
As for the services, we couldn't be happier with the accounting and education provided to us. It's just a step above the competition.
How has Companio helped your business grow?
One of the biggest reliefs was being able to delegate accounting and let someone else handle the letters from the tax office. Spending less time doing it (even thinking about it) has improved the creative flow and given us more time to focus on growing our business.
It's important to note that we'd been clients of a different accounting agency first. After switching to Companio, we not only saved on expenses but we also learned an incredible amount of new information that our old agency didn't tell us. In today's fast-paced world, staying current is obviously vital. We want to point out that Companio does more than just great accounting: They also ensure that their clients are doing things correctly and easily.
What is a typical work day like for you? Where do you like to work? At home? Are you going to co-working spaces?
Giang. As a former digital nomad, I prefer public spaces such as cafes and libraries. My typical workday routine was getting up early, making breakfast while listening to music. No social media or email replies. Instead, taking time to get ready, to journal, and then going out to a cafe or library. There, I would start checking emails around 9 am, and make an overview with a to-do list that would reflect the priorities of a work-life balance in my life (even though it's definitely not perfect XD). Now, as I'm settled in Germany and because of the pandemic, I prefer to stay at home where I have my own room for creativity. My routine has changed slightly, but I can be more flexible at home.
Janis. It definitely feels that the pandemic changed my work life dramatically. I used to keep work and home environments separate. I highly enjoyed working from cafes or coworking spaces, especially those that felt creative and inspirational. And then the pandemic happened. Despite the dramatic change, it helped me learn a work-life balance within one space. My routine changes depending on the timezone, but generally, I prefer to keep the first several hours of the day for sports and solitary mindful activities before getting to emails and tasks. That's something that's been helping me for many years.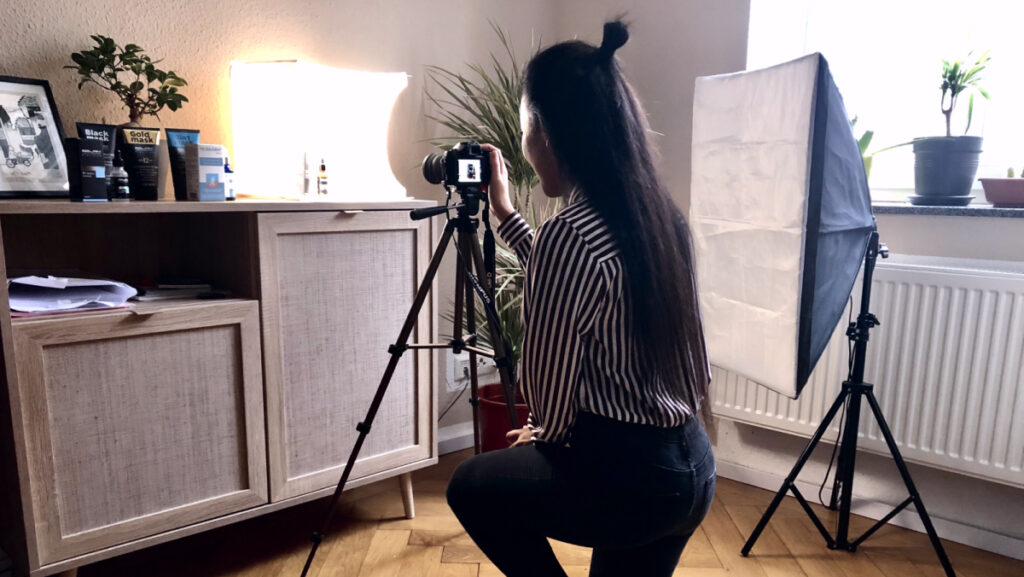 What are the next steps for Get Real Creative?
We want to keep expanding to new markets and enlarging our core team (as well as our network of experts and partners). Our internal IT solutions are constantly improving with the goal of making website creation more affordable.
However, we don't like the idea of DIY products for websites and apps. Our solutions help us deliver professional websites, apps, and related services less expensively – but without cutting out the direct work of experts.
And of course, as entrepreneurs, we're always looking for interesting projects and ideas in other industries!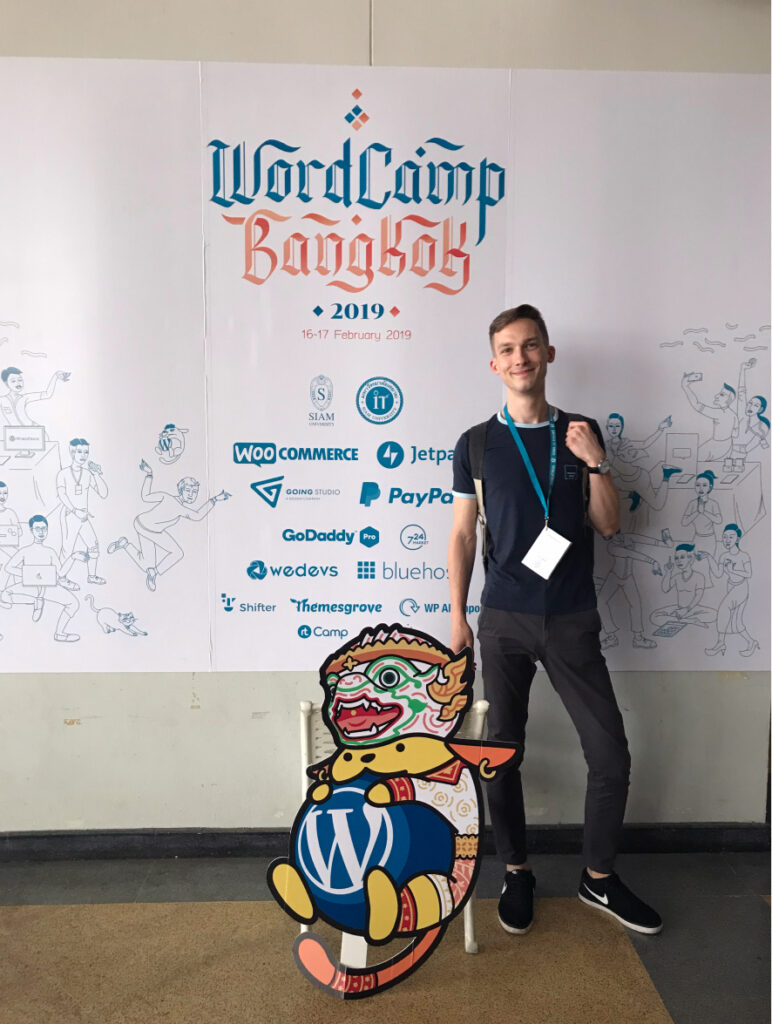 Where can we discover more about Get Real Creative?
Our website contains all the essential information, like our service description, team introduction, and portfolio highlights. We also have our extended portfolio (downloadable as a PDF) that you can request from the contact page.
We've just done a rebranding of our social media channels. We occasionally post content, occasional tips and tricks, and educational content to help familiarize non-technical people with our field of work and IT in general. And soon, we'll publish our blog to share our knowledge and experience in more depth. Stay tuned!
You can follow us at: