Estonia extends the validity of the e-Resident cards for 2 more years
Estonia extends the validity of the e-Resident cards for 2 more years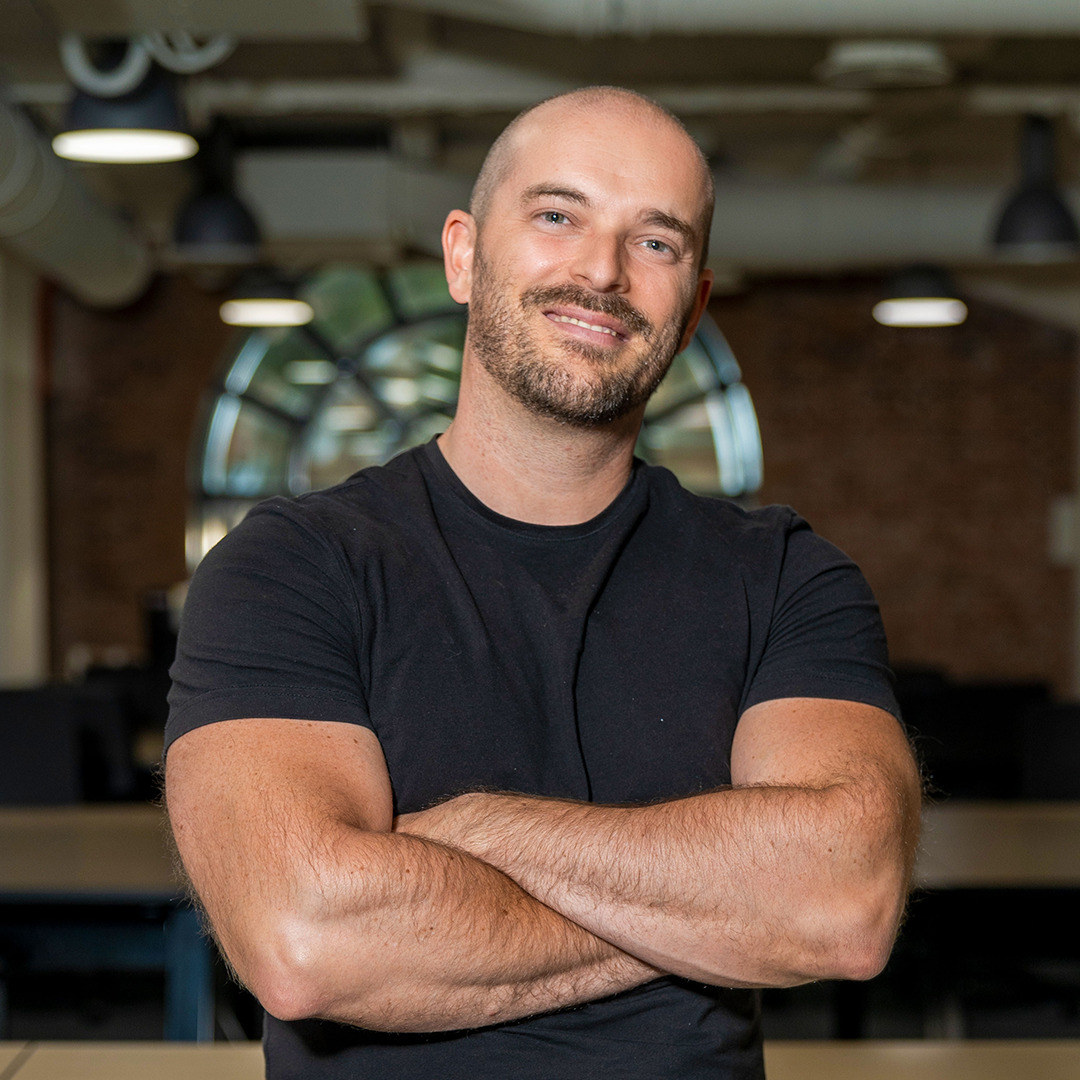 Ignacio Nieto
29 October 2018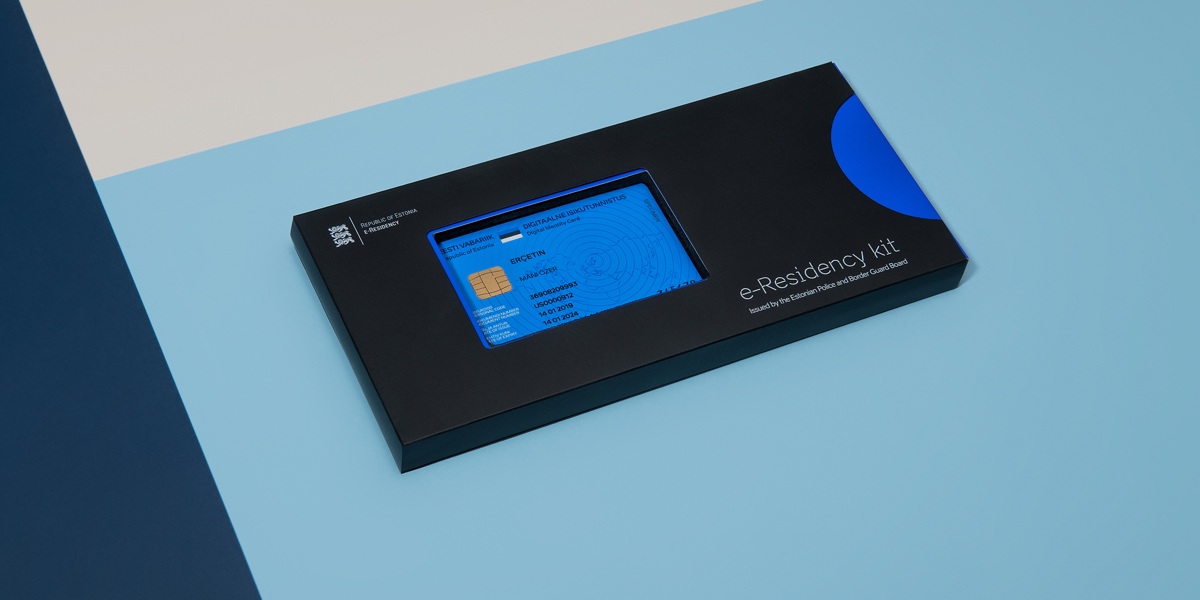 The Estonian government has decided to extend the validity of 32,000 e-Resident cards, which were valid for three years, for two more years, up to a total of five. What does that mean? Is your card among the chosen ones? Read on…
What is the Card Duration and Why It Was Extended?
Your e-Resident card not only identifies you as a member of the digital nation but also gives you access to the Estonian administration and allows you to do a lot of things remotely. The most obvious example is to open and manage your business in Estonia exclusively online.
As such, it is more than just an ID or passport. The cryptographic chip that it contains allows you to sign legally valid documents, hire employees or validate agreements as an individual or as a company.
Therefore, as a security measure, this card has a certain duration, after which it has to be renewed, like any ID or passport. The renewal requires visiting Estonia or an embassy to pick up a new card. The duration of the cards used to be three years until May 2018 where it was extended to five years by default.
However, that left many e-Residents with cards that were only valid for three years. Acquiring a new one involves visiting Estonia Embassy, which may require a trip depending on your location. Estonia has decided to extend the duration of the cards that were issued before 1 May 2018 for two more years, so that they have the same duration as the rest of the cards issued after that date.
What are the requisites to request the extension?
Your card will extend its duration two more years (up to a total of five years) if these conditions are met:
It was one of the cards that were issued before 1 May 2018; therefore, its current expiration date is three years after it was granted.
It must still be valid on 1 November 2018.
You need to remember your PIN codes in order to update it.
You have to download and use the latest version of the card reading and signature software, DigiDoc 4. You can find it here.
You also must have installed the software for the card and used it. If you haven't yet, we have created a guide that provides step by step of how to start working with the e-Resident card.
As of 1 November 2018, you can check if your card meets the requirements for the extension by opening the DigiDoc 4 software. If a yellow bar appears at the top, the card's expiration date can be extended for a couple of years.
When Can the Extension Be Made?
You can perform the extension of the card's validity for two more years starting 1st of November 2018. The extension will add two years from the end of its current useful life, not from the 1st of November. That means that if your e-Resident card expires on, for example, 31 July 2020, by extending it, the new expiration date would be 31 July 2022.
Important to note, this extension can be made while the card is valid. So if you wait until it expires, you won't be able to update it.
How is the Extension Made?
If your card can extend its expiration date by two years, you can do so with the DigiDoc 4 software mentioned above. At the top, you'll see a yellow section with a "Begin" button. Click on that button to start the process.

From there, the software will display on-screen instructions throughout the process, but if you have any questions or concerns, the e-Residency program has created a help page with frequently asked questions about the process. On that page, you can also click on "ASK FOR HELP" in the lower right corner if you have an issue for which there's no answer. And if all else fails, you can even call the e-Residency program helpline at +3726668888.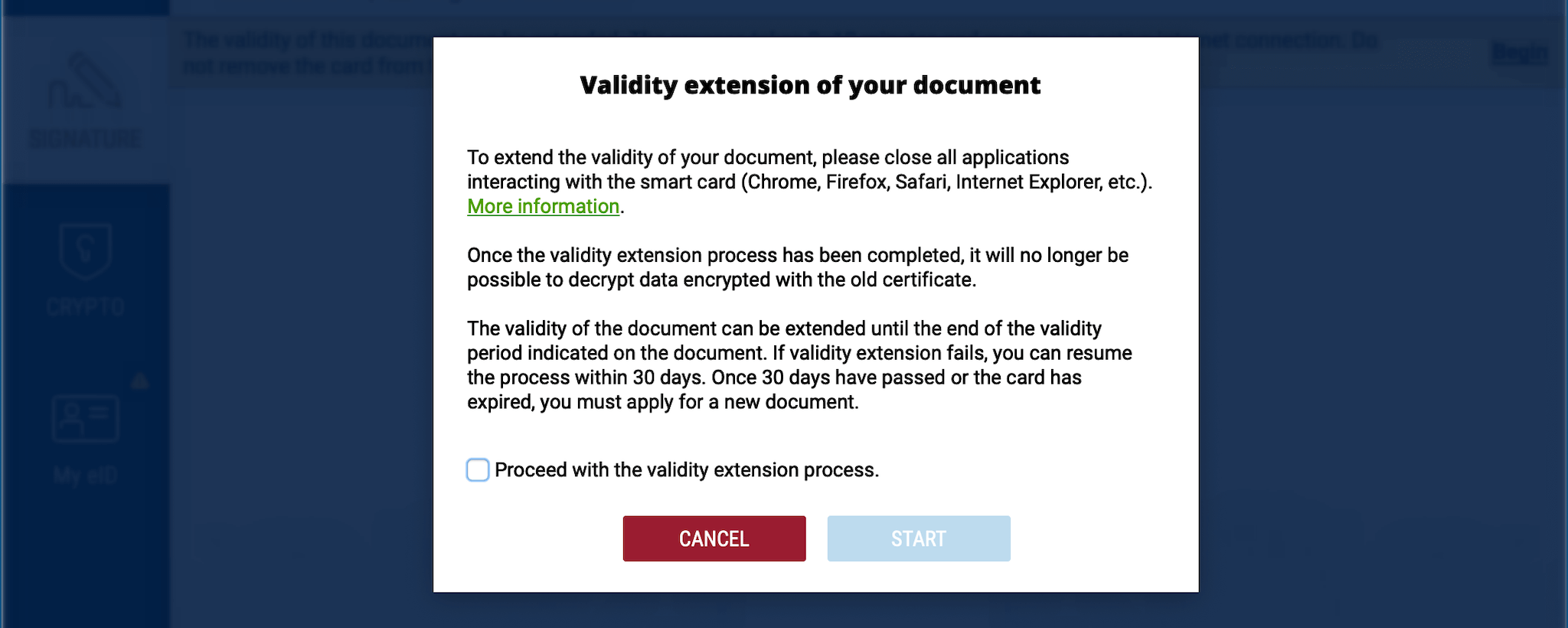 We recommend that you close all other programs and windows so that your computer is only processing the extension of your card, and avoid removing the card from the reader until it is complete.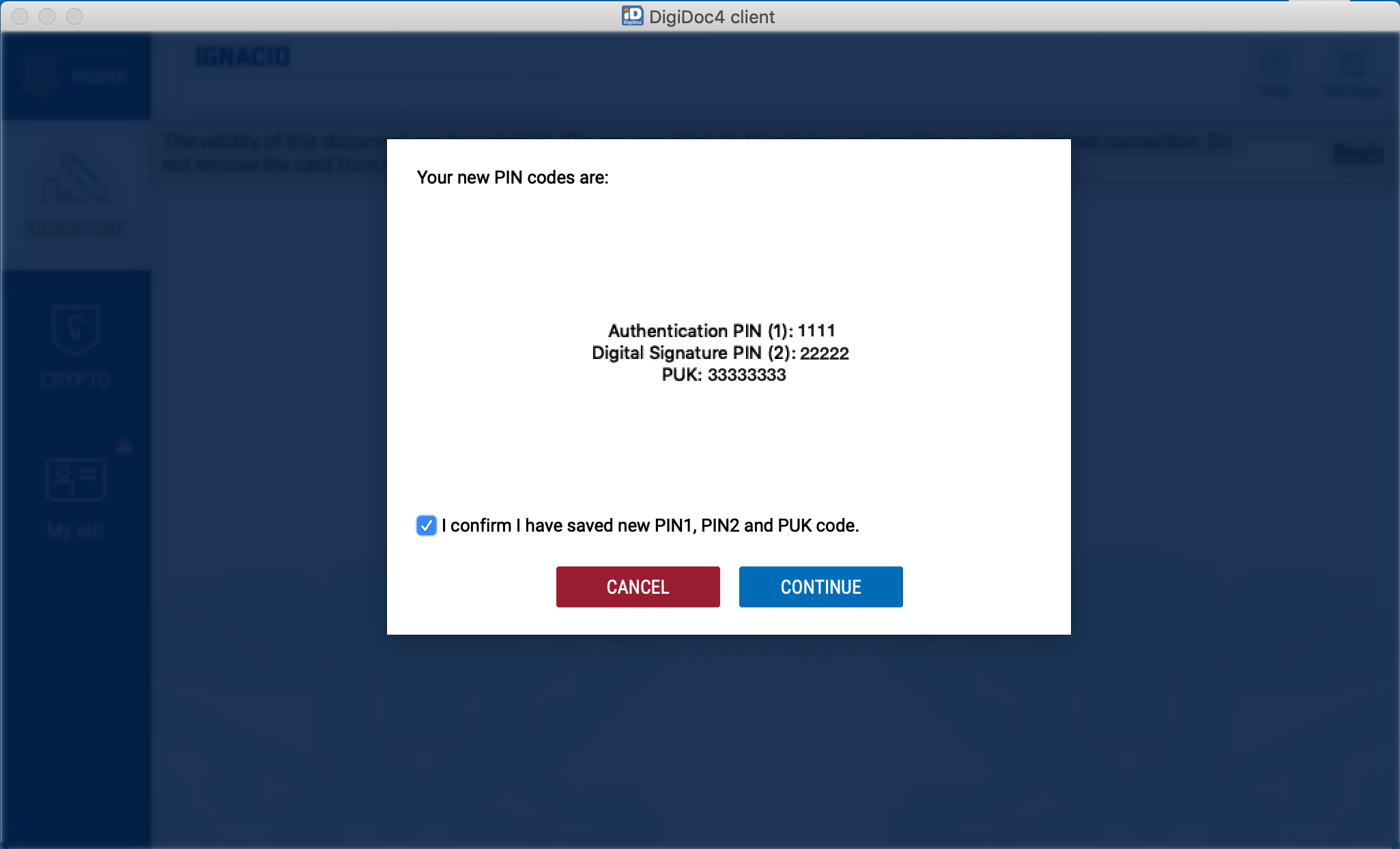 Once the process is complete, the DigiDoc 4 program will give you new PIN1, PIN2, and PUK for your new certificates. And of course, the duration of the certificates will have been extended, as you can see in the figure.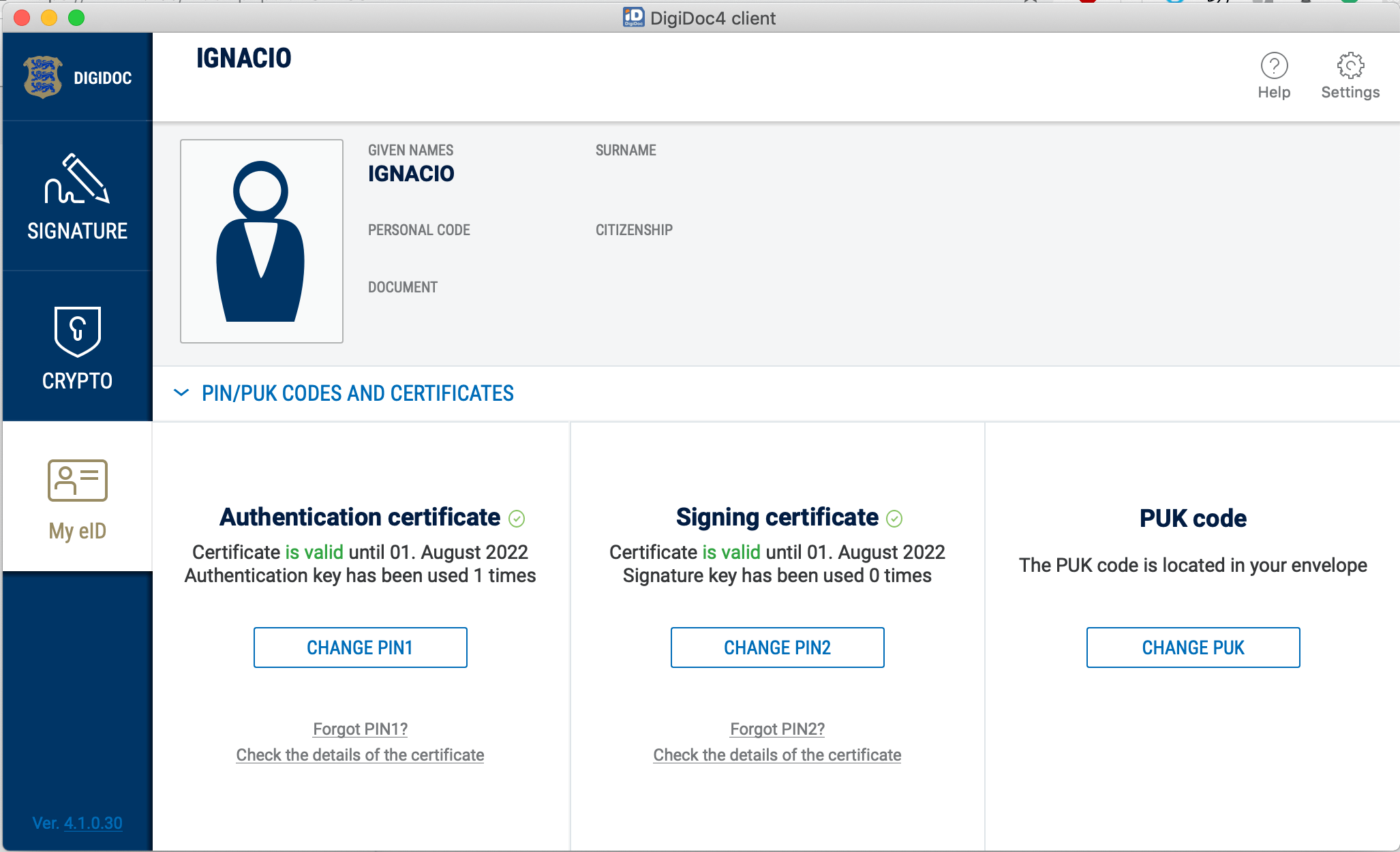 Additional Details to Keep in Mind During the Validity Extension of the e-Resident Cards
If you have used your e-Resident card to encrypt documents, we also recommend that you first decrypt any file you may need later. This is important because when doing the extension, the certificates and associated keys will be changed. What does this mean? Once the extension is confirmed, you will not be able to access the documents that you encrypted with the card previously. You may re-encrypt documents, but not access any previously encrypted document.
Another important aspect to keep in mind is that during the process, new PIN codes will be generated for your card (PIN1 and PIN2), so have a pen and paper or something to write down the new codes, and as always, store them securely.
Finally, you will ideally not have any problem when doing the extension, but it's better to be safe than sorry: In case of a problem, you should try again and perform the extension correctly in less than 30 days from your first attempt. Otherwise, the card may expire, and you will no longer be able to make the extension.
Is It Mandatory to Extend the Validity of the Card?
Not at all. However, keep in mind that doing so will give you more time before you need to request a new one. So it's a good idea if you travel a lot or do not live near any of the Estonian embassies where you can pick up the e-Resident card.
Conclusión
The Estonian government has decided to extend the duration of e-Resident cards that were issued before May 2018 from three to five years. In this article, we explain in detail what this means, and when and how to perform the extension procedure.