4 Best Digital Banking Solutions For e-residents
4 Best Digital Banking Solutions For e-residents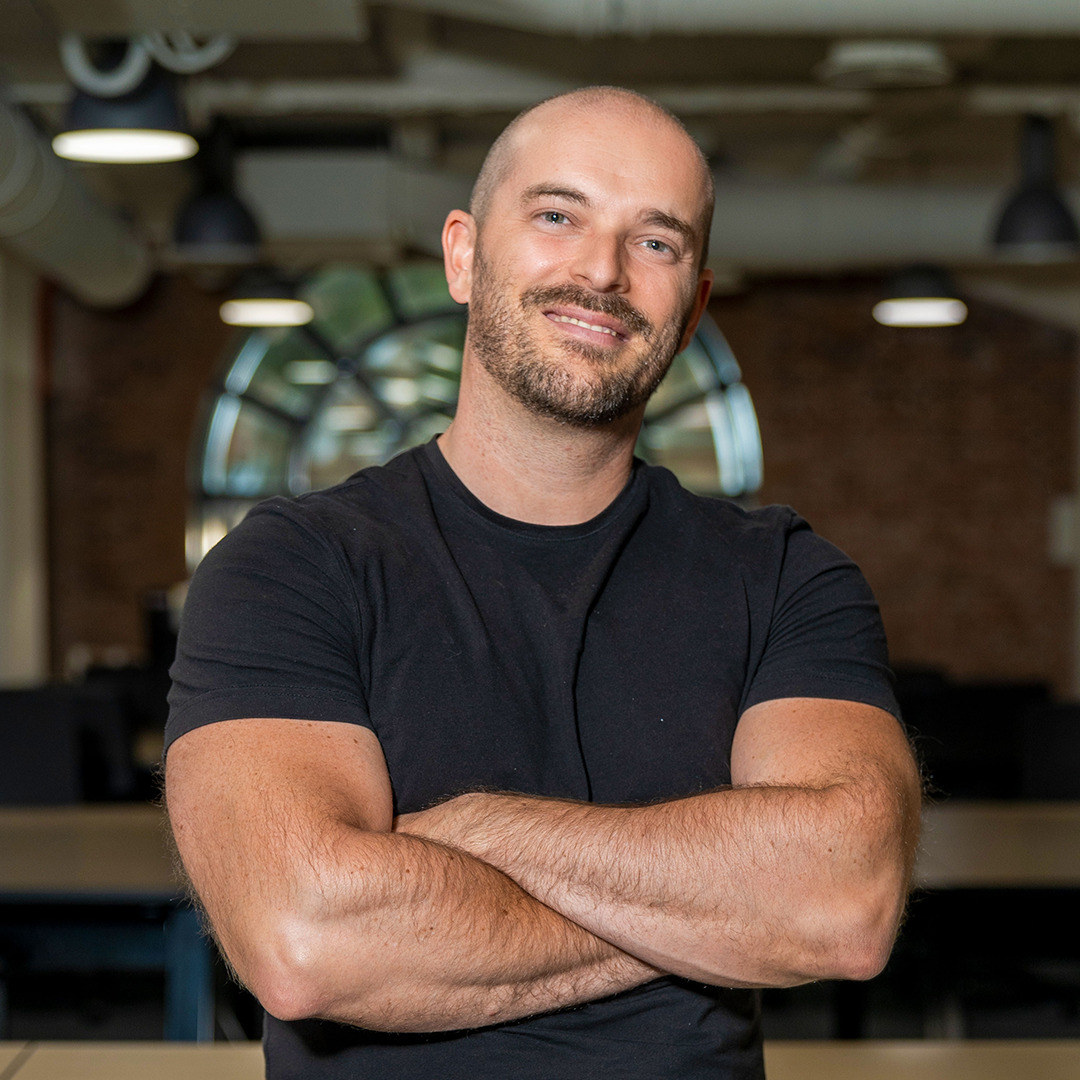 Ignacio Nieto
21 May 2018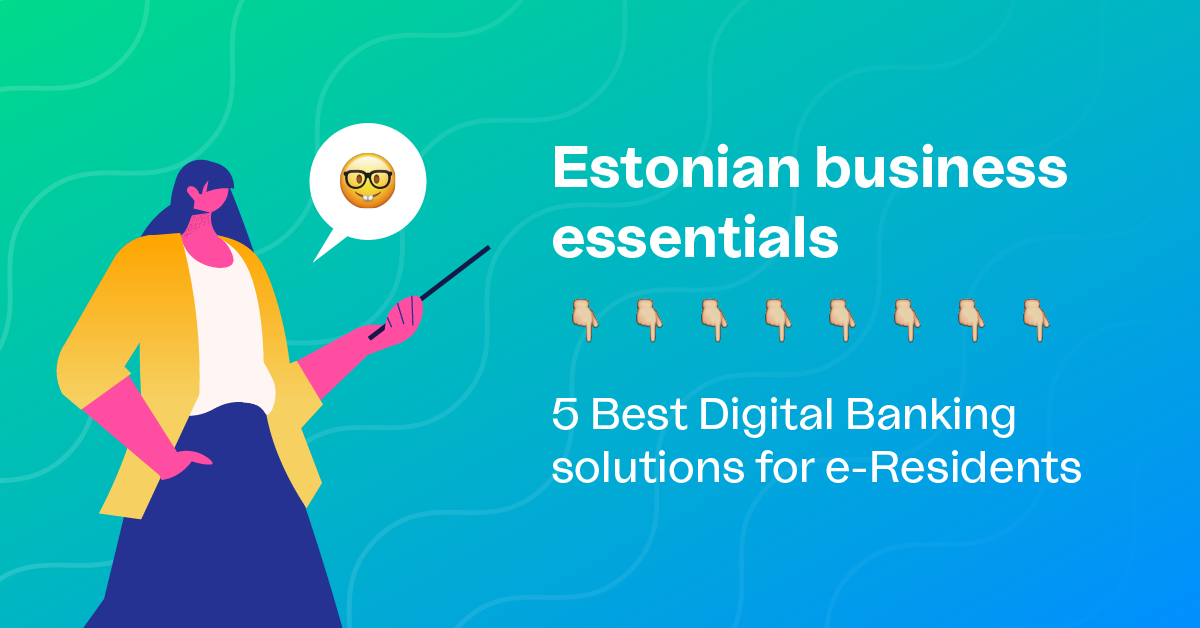 In this post we discussed the pros and cons of opening a traditional bank account vs. opening a digital one, concluding that unless you have a good reason to opt for a traditional bank account, digital solutions have more advantages.
In this post, we go deeper on which cases you should open a traditional bank account or a digital one and which are the 5 best choices for your business, explaining their advantages and disadvantages.
This article deals exclusively with digital solutions for businesses. For your personal finances, there are solutions such as Revolut, N26, or Monzo, which we will talk about in another post.
Are you ready? 😎
What is Digital Banking?
Digital banks are online entities that either have a banking license or work with an entity that has one. They offer a virtual bank account (some of them even one per currency, for example, an IBAN for your euro account, a US account number for a dollar account, etc.) and a debit or even credit card.
As a result, you can use them to operate as you would with a traditional bank account: receive payments from your customers, pay your providers, and even use your card for justified expenses of the company.
It's basically like having an account at a traditional bank, with some important differences:
You can not apply for loans.
You may not, depending on the fintech, distribute capital either (eg for investors or stakeholders).
You will not earn interest for the money you have accumulated.
Although you have a unique IBAN, it may not be -depending on the fintech- a "real" bank account, but an address associated with an electronic wallet. However, you can receive payments, send transfers and operate normally.
Although your money is safe, and these types of solutions are 100% reliable, some of them are not protected by the European Deposit Guarantee Scheme (DGS), as in a traditional bank account. We will talk about how safe is your money with each solution in the following paragraphs. 😉
Should I Open a Traditional Bank Account or a Digital One?
With very few exceptions, it is very rare that your company is going to need a traditional banking solution. Fintech solutions today are more convenient, technologically advanced, and can be opened and managed entirely online.
When is a traditional bank account advisable?
To open a traditioWhen is a traditional bank account advisable?nal bank account you will need to visit Tallinn at least once and meet with the staff. This is because of the KYC policy -Know your customers-. Basically, they need to guarantee that your business is legitimate and that you are not a terrorist or into money laundering.
Most Estonian traditional banks will apply a monthly fee for their banking services to e-Residents.
For example, LHV charges €10 for e-residents of EU member states, and 20 € for e-residents of other countries.
This is more costly than solutions like Wise (though not as much as Revolut Business, which applies an initial fee of € 25/month but offers a lot more, to be honest).
So, in which cases having an account in a traditional bank is advisable?
If you don't mind visiting Estonia. This is probably the most important factor to consider. If you are a digital nomad, travel regularly, or are attracted by the idea of visiting the Baltic country, do not forget to add the bank offices to your itinerary.
If you have a good reason for opting for a traditional bank. There are many misunderstandings when it comes to what a traditional bank can offer that an online solution can't, so don't hesitate to ask us.
When is a digital solution advisable?
Luckily there are completely digital alternatives to your service. One of the most frequent prejudices we find against this type of solution is the false assumption that they are not "real bank accounts" or there is no "real bank" behind them. Today, with solid Fintech banking companies such as Wise or Wamo, that is simply not true.
Many e-Residents with companies in Estonia operate exclusively with digital solutions.
No matter if you are a startup, a freelancer, or a small or big business owner a digital bank account is a perfect solution for you. You can operate, receive payments from your customers, and have your bank account with IBAN and Swift / BIC, and your card.
You can even start with Wise, for example, and later when you have some free time and your business is well established, take a trip to Estonia if you still think you need a traditional bank.
And the best of all? You can open your company in Estonia and operate it entirely online, without stepping into Estonia.
The Top 5 Digital banking solutions for e-Residents
So now that you know that a digital banking service may be a good solution for your business, let's have a look at some of the 5 best solutions currently available.
Here you can find a comparative table that summarizes the main features of each digital solution: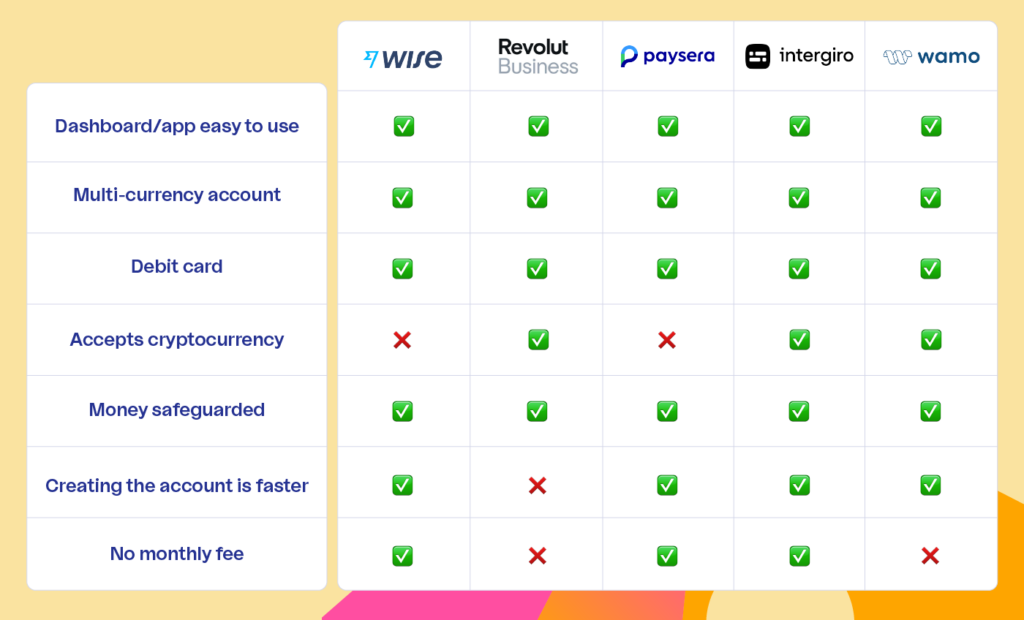 Wise
This is the first option we recommend.
It started as a small startup solving the problem of international money transfers. Its main selling point was reducing currency conversion and international transfer fees to a bare minimum.
Soon, the digital nomads began to use it as an alternative to pay and receive payments. It was a perfect solution for them.
Advantages
✅ It is called a "borderless account", as you can add money to your account in 21 currencies and keep 50+ currencies in your account. It allows you to open a virtual bank account for each currency, which you manage seamlessly from the same Wise account.
Let's say, for example, that you are a web designer working for clients from Europe and the United States. In that scenario, you would create two virtual bank accounts, one in euros and another one in dollars.
As a result, you would receive payments from your customers in France, Spain, and Denmark in your account in Euros, and from your North American customers in your account in dollars.
In the end, all the funds would go to your Wise account.
✅ The digital bank account has no monthly fees, only commissions. Eg. sending and converting money (from 0.41% depending on the currency), getting the debit card (7 euros), if you hold more than 3000 euros in your account (0.07%).
✅ The dashboard is really simple to use.
✅ The process of creating your account is super simple.
✅ It is possible to get a debit card (backed by Mastercard).
✅ It is ideal for small businesses and professionals working for international clients.
✅ They can issue a certificate stating that you have paid € 2,500 into your business account (necessary social capital for an OÜ company), which is enough to register the share capital of your company.
Disadvantages
❌ Your money is safeguarded, but not guaranteed by the European Deposit Guarantee Scheme (DGS).
And what does "safeguarded" mean? It means that by law they have to keep all of your money in accounts that are separate from the ones they use to run their business. So your money is backed by assets that they hold in separate accounts. These funds are called 'safeguarded funds'.
If you need further information about this you can learn more in this Wise article.
❌It doesn't support cryptocurrency. You can't send money to a cryptocurrency platform. You can receive money to your Wise account from a platform that deals with cryptocurrencies — as long as the platform is regulated and/or supervised in the EU or UK.
❌ You can not earn interest with your digital bank account.
Revolut Business
Revolut is one of the leaders in the recent disruption of the banking industry. They were one of the very first to offer virtual bank accounts in multiple currencies.
After the success of their personal online banking solution, they launched Revolut Business, aimed at businesses. This account works basically the same as the personal version, but for your business.
The only requirement to request such an account is that your company is established in a European country, like Estonia.
Advantages
✅ Without a doubt, its greatest asset is its App, so simple to use that operating with your money online becomes a real pleasure.
If you've never used Revolut, the first time you install and start using it, you'll understand what "the future of banking" means. The experience is just superior to any traditional bank.
You can even track your expenses and categorize them!
✅ It also allows you to have a multi-currency account. You can hold more than 30 currencies on your account.
✅You can also add a business debit card. In this case, a Prepaid Mastercard card.
✅ They accept cryptocurrency, commodities, and even gold.
Disadvantages
❌ The basic plan from Revolut Business is €25 per month. In return, you get the benefits of a multi-currency account for your business (allowing you to receive money and send money in a multitude of currencies), a MasterCard debit card, and its premium app experience.
❌ It is more difficult to open a bank account, as they require more documents. The reason is that they have a banking license, so they can decline your application if they find your business too risky.
❌ From our experience, Revolut can not issue a certificate stating that you have paid the share capital of your company.
Paysera
Paysera is another of the latest contenders to enter the banking arena for e-Residents. Their offer is quite interesting. They grant an IBAN with which you can transfer money in multiple currencies around the world.
Advantages
✅Unlimited and instant transfers in euros, 24/7, throughout the year. International transfers around the world at attractive rates.
✅Real-time currency exchange at fairly affordable rates to 30 different currencies.
✅A contactless payment card for secure payments.
✅A pretty modern mobile app.
✅It is a good option to consider also in case Wise or Revolut are not suitable for your business model, since Paysera is a much more flexible banking solution.
✅There is no monthly fee and you can open it for free, but you pay a fee for the transfers. You can find more information about the transfer fees here.
Disadvantages
❌ It does not accept cryptocurrency.
❌ Your money is safeguarded, but not guaranteed by the Financial Services Compensation Scheme (FSCS).
This means that all funds transferred to your Paysera accounts are separated from the funds of the company and cannot be used for company needs, loaned, or invested. All money is kept only in reliable credit institutions of the European Union. You can find more information about its safety here.
❌ The card can only be delivered to the EEA countries.
Intergiro
Intergiro has been a startup for the last five years, but is now emerging as part of this embedded banking movement.
Advantages
✅It also allows you to have multi-currency accounts.
✅ It allows you to make international money transfers.
✅ You can choose between virtual and physical Mastercard and they offer unlimited cards for you and your team
✅ The mobile app is simple and functional.
✅ It supports cryptocurrency.
Disadvantages
❌ Your money is safeguarded, but not guaranteed by the Financial Services Compensation Scheme (FSCS).
And the Oscar goes to…
As we said, the best solution in our opinion is Wise, as there are no monthly fees and they issue the certificate for the payment of the share capital. Revolut Business is also a great option if you are going to use cryptocurrency.
Anyway, if you are a customer of Companio, we will guide you through the process of opening your bank account and offer you the best alternatives for your business.
If you are not from Companio and are interested in launching your online European business with zero hassle, you can find more information about how we can help you here.