Companio for e-residents, manage your Estonian business online
Companio for e-residents, manage your Estonian business online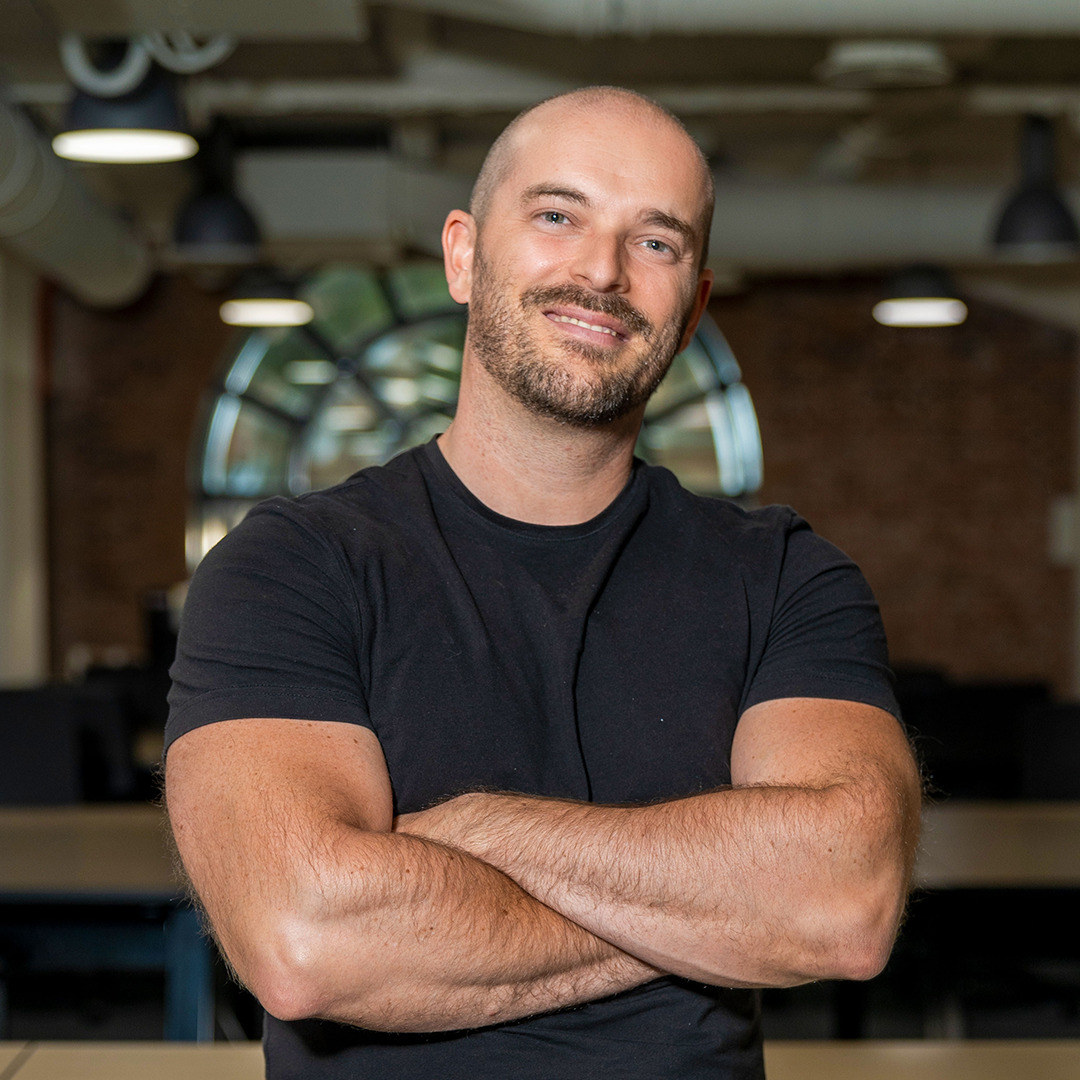 Ignacio Nieto
1 June 2020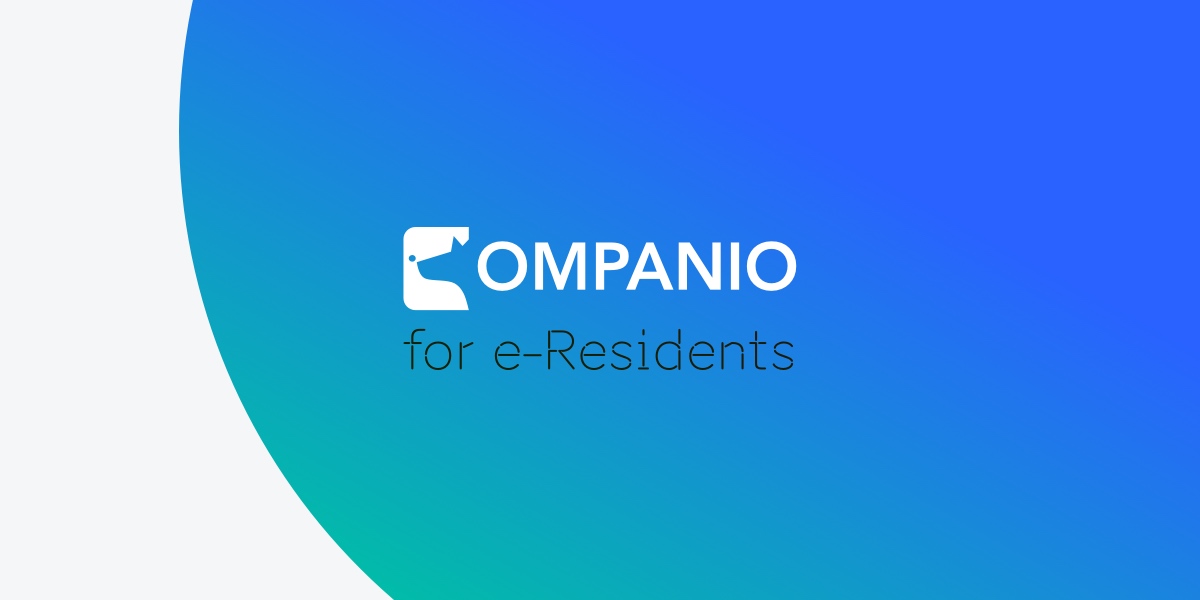 After many months of hard work, we are proud to present Companio for e-residents, the most powerful tool on the market to manage your online business in Estonia. In this post, we tell you about all the functionalities that it currently incorporates, and our motivation to develop it and make it freely available to our clients.
The e-Residency program pioneered a remote and borderless-first approach to business and work, thanks to the possibilities of internet. At Companio, we firmly believe in these values: technology as a tool to empower entrepreneurs, and a borderless, location-independent world without limitations.
That was the main motivation behind Companio: to follow the spirit of the e-Residency program and allow you to manage any aspect of your business completely online.
We are constantly working, even now, after its launch, to bring new improvements and bug fixes to the platform. Your feedback, ideas, and suggestions, are our guidelines. Currently, the platform has the following functionalities: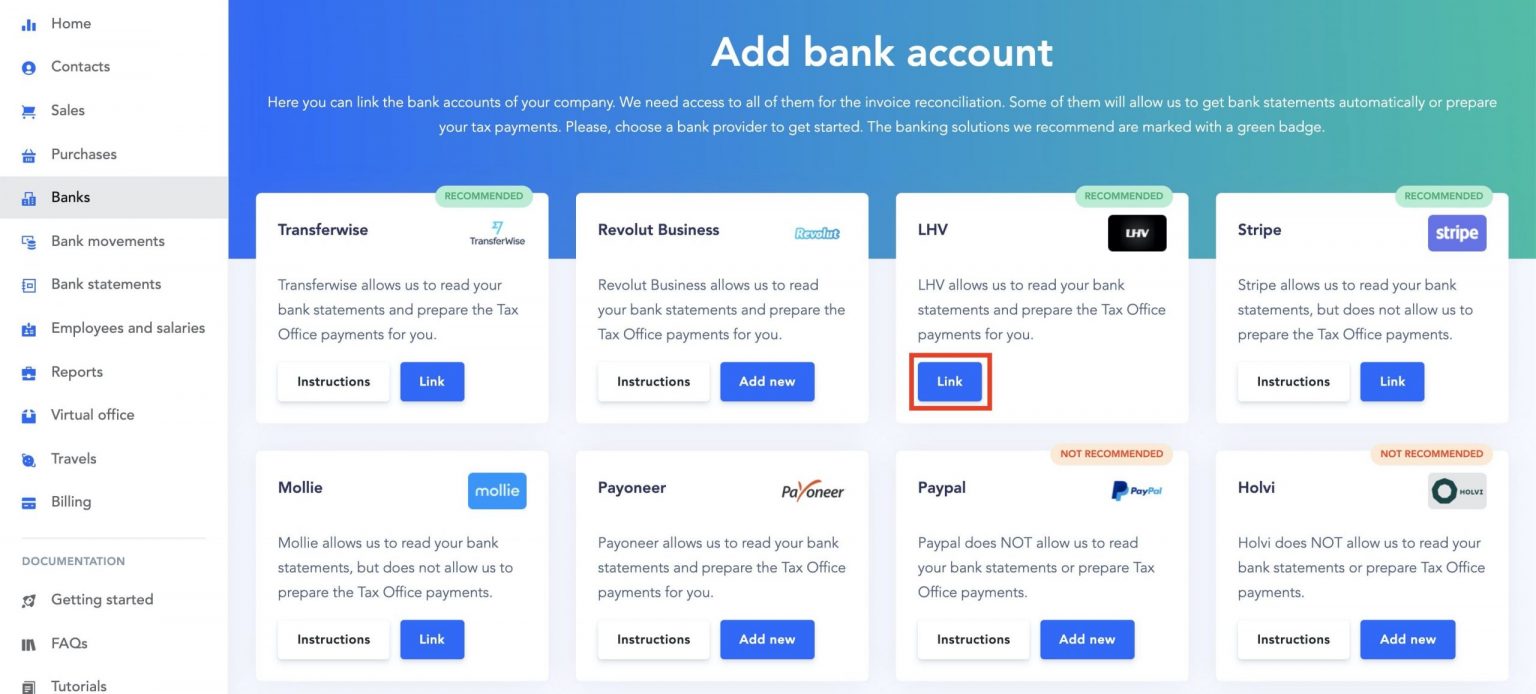 Bank integration and reconciliation
To get a real overview of how your business is doing, you need to have metrics to know the evolution of expenses and income, on what concepts is your company spending more or less money, or what are your main sources of income, among others. All this information allows you to make informed decisions about the business.
An important requirement to obtain this information is having automatic and immediate access to the bank movements of the company. Thanks to the possibilities of digital banking, the development of the Open Banking protocol, and the integration with APIs of digital banks, Companio offers integration with many banking providers to extract information on your movements almost in real-time.

If you also have access to the accounting documents (sales and purchase invoices, payrolls, travel expenses, etc.), you can correctly match and classify these movements.
But this information is not only valuable for your company, it also allows us to do our work more efficiently, quickly, and above all, more accurately. By linking your bank movements with expenses, revenue sources, travels, payrolls … you add a layer of valuable information that our accounting team can use to take your bookkeeping to a whole new level.
Certified multi-currency accounting
Having access to bank movements also allows us to distinguish transactions in different currencies. Companio incorporates multi-currency accounting management from the beginning, so you will be able to charge your international clients and receive invoices from your suppliers in currencies other than EUROs. This also applies to other aspects, such as travel expenses, salaries, etc.

Travel expenses and integrated daily allowance
Companio incorporates the management of business trips for members of the board and employees. This aspect is of vital importance for companies founded by e-residents because their activities usually involve traveling and international operations.
With Companio, you can easily register the business trips of the members of the board and employees, specify the estimated expenses, and calculate automatically the applicable travel allowance for trips involving members of the board, so that you know exactly how much you can spend.
Companio is also responsible for generating the official travel expense document for the Estonian tax authorities (in Estonian), which also serves as proof of travel for your company records. Our accountancy team will take care of adjusting it with the final expenses approved and documented after the trip by the employee.
This will also allow you to have control of the trips of the employees, verify the associated expenses, and access all the relevant documentation in a few clicks.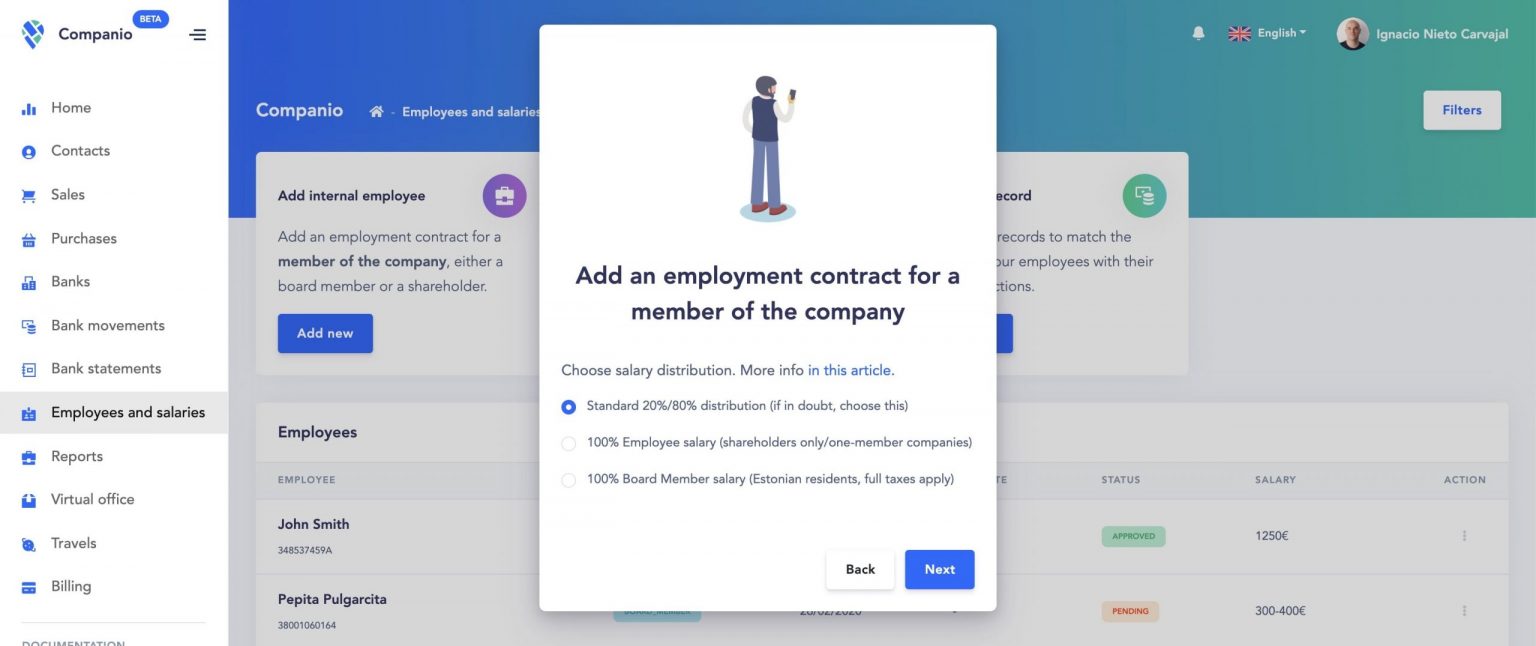 Employees, payrolls and contracts
A unique aspect of Companio is the management of the employees of the company, both internal employees (board members, directors, etc.) and external employees. With Companio, you can automatically generate employment records and even contracts for your employees. Simply enter the employee details, the job description, salary, and bank details of the employee, and let Companio do the rest.
Not only will we generate the contract for you, but Companio will generate the payroll of said employees automatically each month. We will generate the payroll documents and remind you to make the payments using your favorite online bank. Then, you only need to match the bank movements of said payments with their salaries to have absolute control over the money spent on human resources in your company.
And all this, of course, is offered in multi-currency, so you can have international employees working for your company and pay them in the currencies of their country.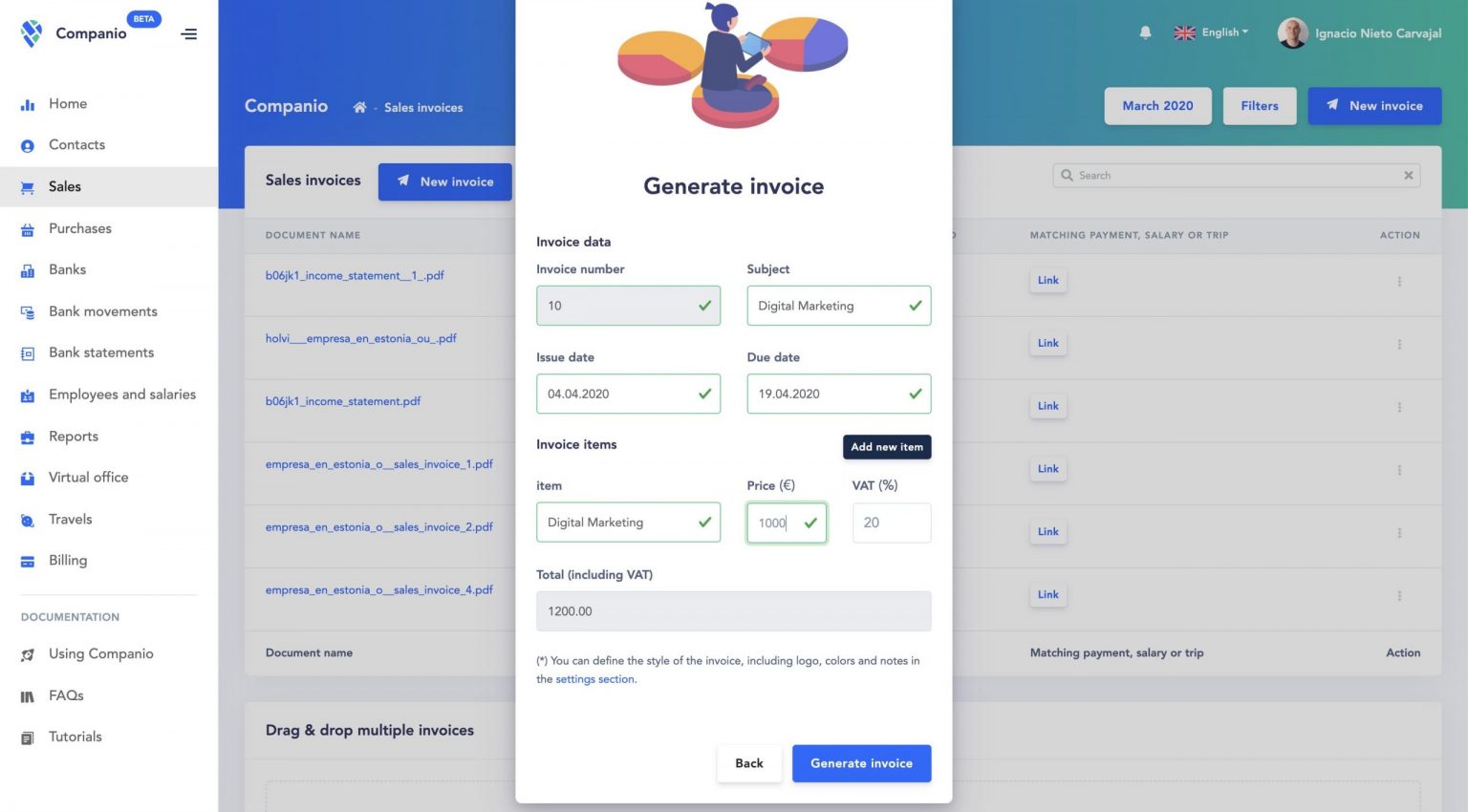 Important legal aspects when hiring employees
When hiring employees in other countries outside of Estonia, including the shareholders or members of the board of the company, you must be careful to observe certain legal aspects. Sometimes, such as when hiring employees in Europe (and other countries), your Estonian company may need to pay social security or some kind of social taxes for those employees. Ih that happens, you have several options, such as asking the employees to become professionals or freelancers (in that situation, you do not pay them salaries, but they invoice your company every month) or that the company registers as a taxpayer in their countries and pays social taxes in the employee's country.
In this article, we talk about these legal aspects when hiring employees in detail. It is important that you read it if you are hiring employees who live outside of Estonia.
Customer management and integrated invoicing tool
With Companio, you can generate and send an invoice by email to your clients with a few clicks. Companio incorporates a contact management tool, where you can add and manage your clients, specify their tax details, whether or not VAT applies, etc.
Then there is also an invoicing tool that allows you to easily generate and send an invoice to any of these contacts. You simply enter the concept of the invoice, the appropriate fees, applicable VAT, and voila! Companio will assign a unique invoice number, generate a PDF, and add it to your sales invoices automatically. If you are satisfied with this invoice, you can send it to the customer via email with a single click.
Of course, this billing tool is also multi-currency.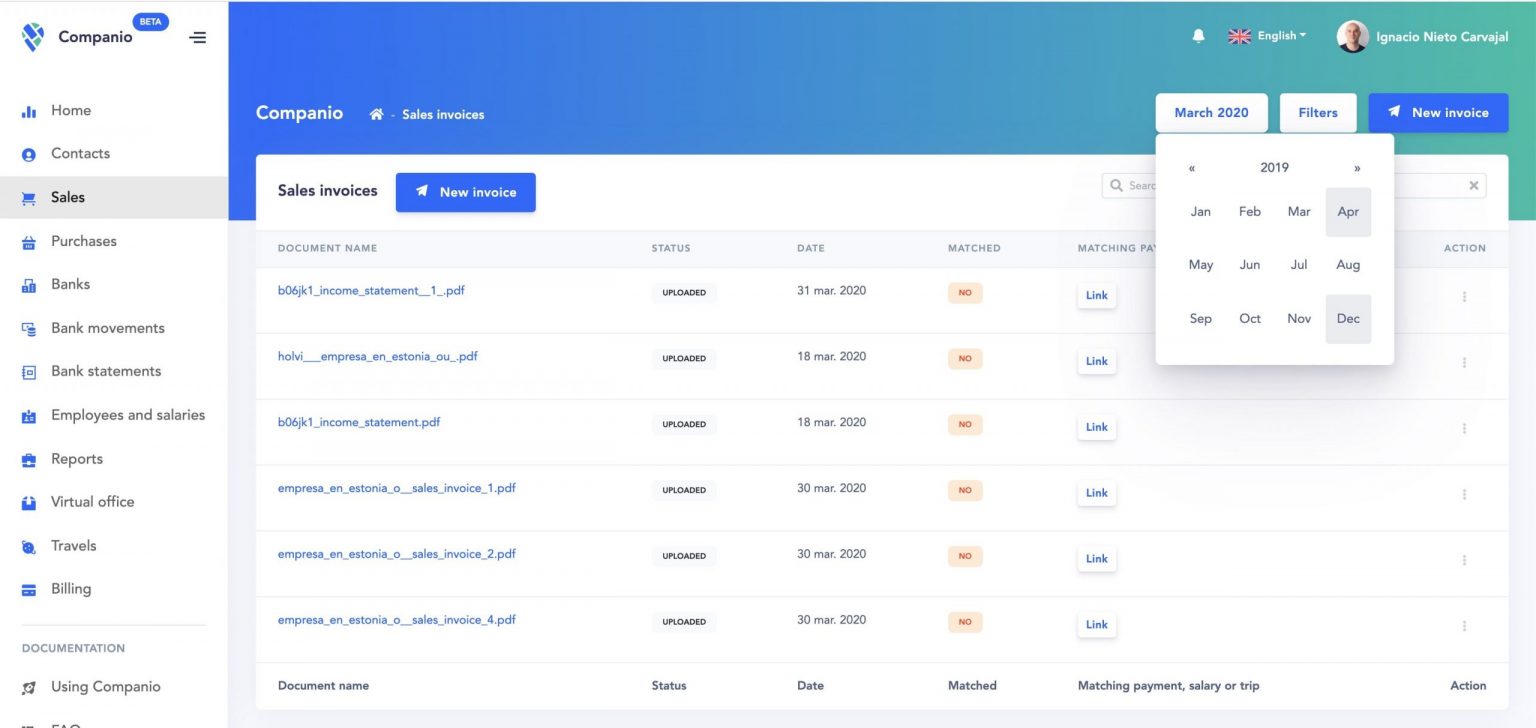 Expenses, income, and bank statements
Proper documentation management in your company, and keeping bank statements, sales, and purchase invoices updated, is very important. Not only to allow us to do the accounting of your company correctly but to give you more control and information on the evolution of your business.
Companio incorporates not only the management of sales and purchase invoices but also bank statements. When possible, bank statements are analyzed and processed to extract the details of the bank movements of that period, to display them as if the account had been automatically linked. This allows –in some cases– to match bank movements with invoices, travel expenses, salaries, etc, even if we can't access your bank automatically.
Companio also incorporates a simple but powerful search engine to help you quickly locate that invoice that you cannot find.
Invoice automation via email
One of the most requested functionalities by our clients was offering them two email addresses where they could send their sales and purchase invoices respectively so that they are automatically submitted to the dashboard.
Indeed, this is a very common scenario: a company signs up for a taxi service app like Uber for its local business trips. This platform sends an invoice by email after each trip. Someone then has to manually download the invoice from the email and then access our platform to upload the invoice.
With Companio invoicing automation, you can now fully automate that scenario. The user generates an email address for their purchase invoices and sets the email address of the taxi app to that email address. Then, after each ride, an email with the invoice is sent to this address and gets automatically added to Companio.
What happens if you also want to have access to this address to read other types of emails (for example, password recovery emails)? It is very simple, simply generate an alias in your mail system that sends an email to your administrative address and another one to the address that Companio offers you. Then you can just ignore all the invoice emails (since they are automatically added to Companio) and check out only the ones that require your attention.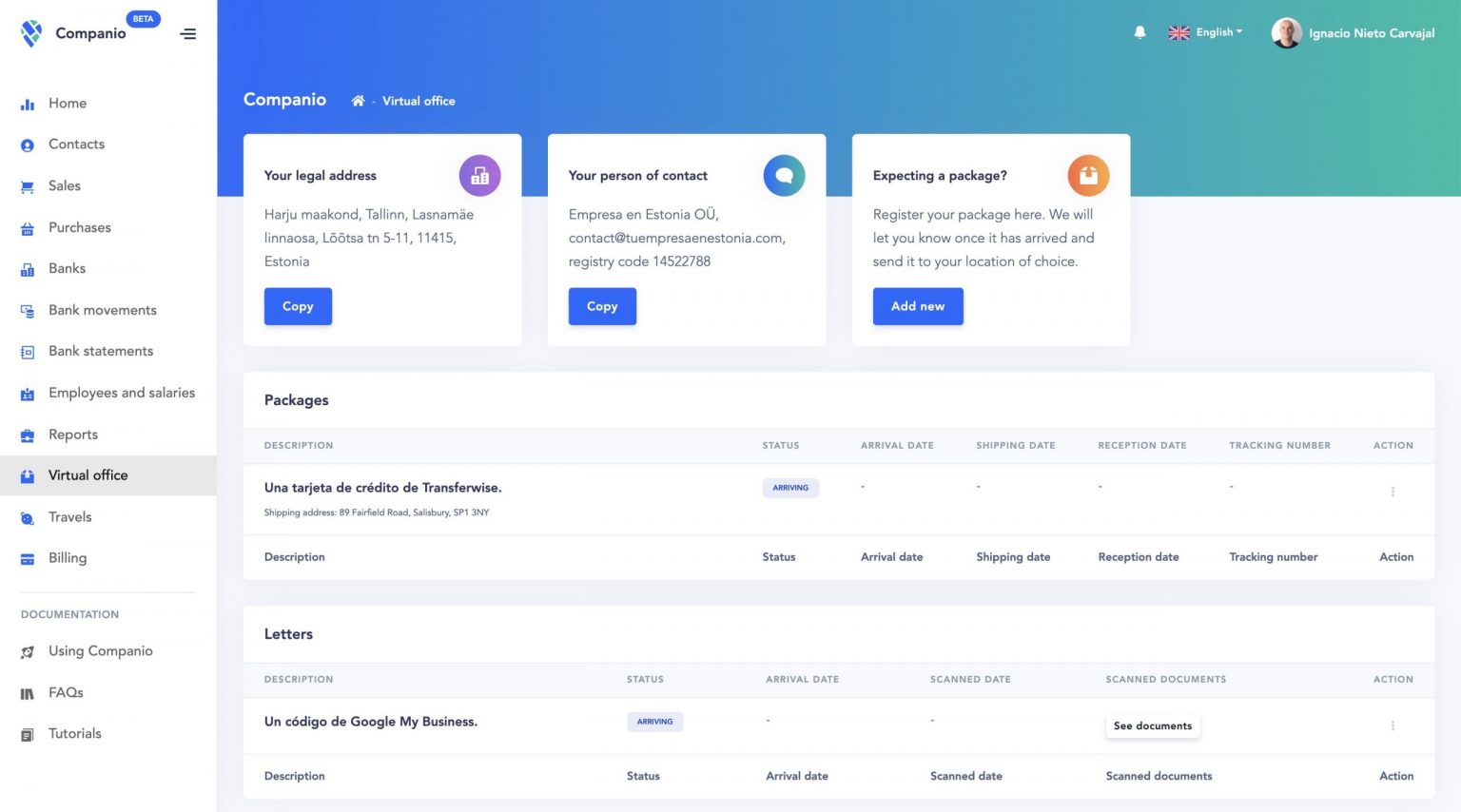 Virtual office, letters, and shipments
Even completely digital businesses need to receive a shipment sometimes. Whether it is a bank card, Google Business code, or any other package, it is important to be able to manage your correspondence.
Companio offers a free virtual office service to all its clients, including the legal address and person of contact, as long as they are subscribed to a monthly accounting plan. This means that we give your company a legal address and a contact person to receive correspondence on your behalf.
Companio offers a management tool for your virtual office, allowing us to deal with the shipments you receive, according to their nature:
Packages that must be forwarded to your home address will be collected, you will be notified, and we will send them to your address, informing you of the tracking number you can use to check their status. Shipping costs are also automatically managed by the platform.
Letters that must be sent digitally will be received, scanned, and made available to you on Companio. You will receive a notification when the scanned documents are available so you can access Companio to download them or check them out.

Accountancy reports (VAT and taxes)
The Estonian business system is one of the most (if not the most) transparent ones in the world. At Companio, we share this philosophy of transparency, so we make VAT and tax accounting reports available to you as soon as they are ready. This means you can consult them, analyze them and check any aspect of the accounting service that's being provided you.
We think that transparency is extremely positive for both parties. It not only gives you the necessary guarantee and confidence in our services but also allows us to act more efficiently and quickly if an error is identified or a correction is needed.
Therefore, in Companio you will be able to access two types of accounting reports each month:
VAT report. This report is generated if your company is VAT liable (meaning: has a VAT number), and reflects the received/paid VAT of a certain period. Any VAT your company has received from sales –that has not been compensated from purchases– needs to be paid, as you know, the next month, as the Estonian tax laws dictate. This report includes all the VAT information of the period for your company.
Tax Report (TSD). This report is generated if your company must pay taxes due to profit distribution, either through salaries or dividends.
Please note that these reports are generated only when necessary. Its absence does not imply that the accounting of the company is not being done, but that there is no associated report of that concept because it is not applicable. For example, a company that's not VAT liable, and has not paid salaries or distributed dividends during a month will have no VAT or Tax (TSD) reports that month. This does not mean no accountancy work has been done, it only means these reports are not applicable, so they have not been generated.
Conclusion
Companio is the culmination of months of work guided by your needs, feedback, and suggestions. Our goal was to build Companio for e-residents, the most powerful tool on the market to manage your online business in Estonia.
Even now, we want to make sure that Companio fulfills your needs and expectation to manage every aspect of your company completely online. So as a client, you can report bugs, suggest improvements, and propose new features from Companio itself, as well as vote on interesting proposals from other users. We will prioritize the proposals and corrections that have the most votes, to give priority to the real needs of our users.