Companio Connects With Revolut Business, PayPal and Hundreds of Other Banking Solutions
Companio Connects With Revolut Business, PayPal and Hundreds of Other Banking Solutions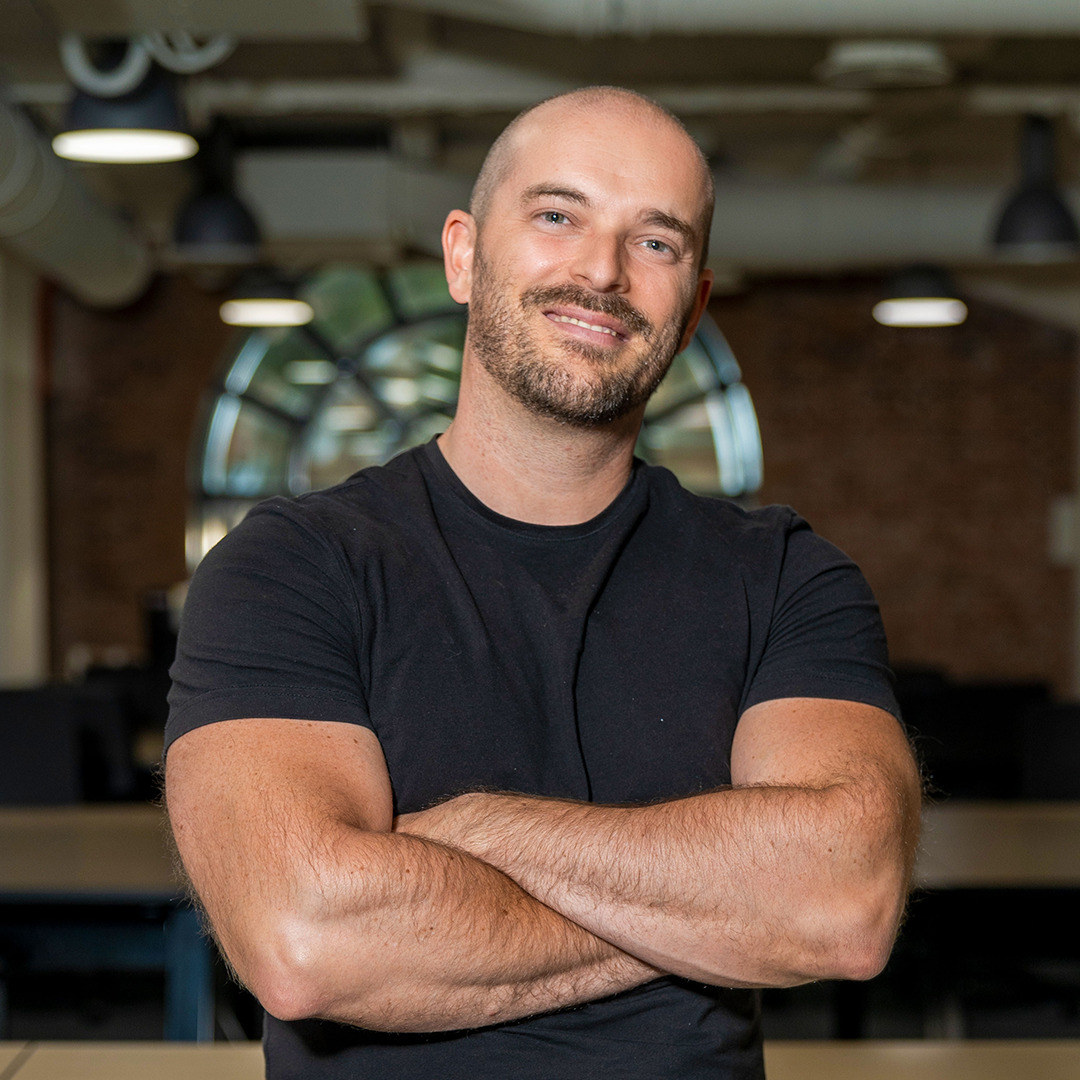 Ignacio Nieto
25 June 2021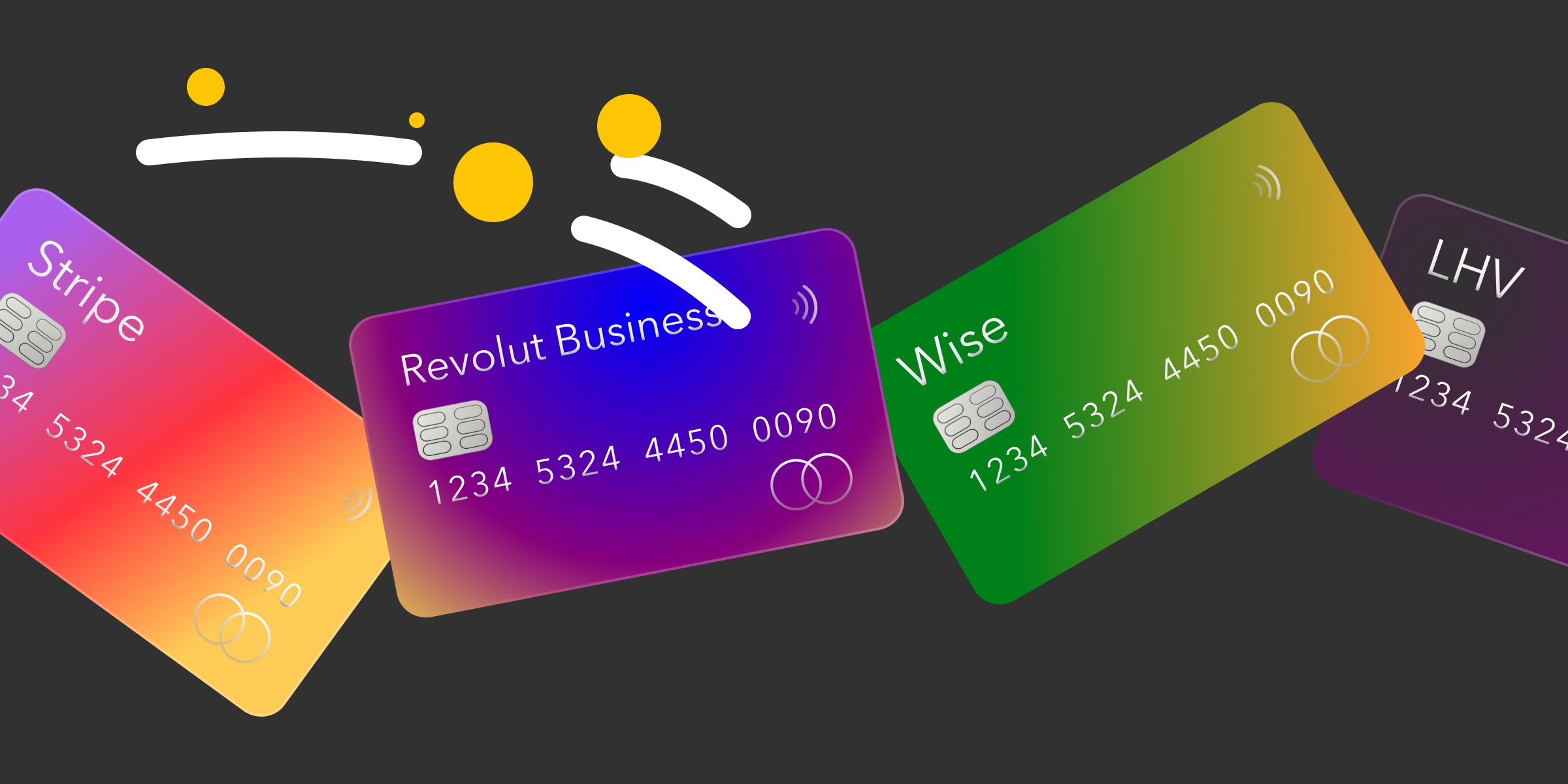 Summer is here! Don't waste valuable sunshine stressing over business banking. With our new bank integration system you can connect Companio with Revolut Business and hundreds of banking solutions. It's quick, easy, secure, AND reliable!
We have added hundreds of new banking solutions, in 31 countries.
Take your pick from online options such as Revolut Business, N26 or stick with the traditional method and browse the most popular Estonian banks (including SEB, LHV, Luminor, Swedbank and Coop Pank). And now, we welcome Paypal into the ring too!
Not only do you get to pick and mix your banking solutions, thanks to Companio you can connect all your bank accounts and instantly see all movements in real time.
What's Open Banking?
Open Banking is an innovative system to allow secure access to consumer banking information through a set of well-defined, reviewed, and standardized protocols through a series of API interfaces.
All players in this system (banks, financial institutions, consumers, and third-party organizations requesting access to data) agree to a common set of rules to access the information securely under the permission and control of the user.
Simply put, it is a global set of rules that allows everybody to grant authorization to third parties to access their financial data securely. Thanks to it, we are able to ask for permission to connect to your company's bank accounts to extract your bank statements and movements solely for the purposes of doing your accounting and completing the fiscal duties of your company.
It is great news for you because you can forget about uploading your statements manually every other week while keeping full control over your data. It is also great news for us, because we can conveniently work, accessing just the information we need to know, without bothering you. Everybody wins!
What does this mean for you?
Well, having a consolidated view of all business transactions saves time and makes bank reconciliation as easy as pie!
It really is the most stress-free way to manage company finances. Companio lets you combine payments, expenses and corporate banks into ONE integrated experience.
AND with our extra security measures in place, you can rest easy and concentrate on growing your business.
Take your pick of the banks- we got them all!
Remember! These are banking solutions for your corporate bank account, so look for them in the right country 🤗 🤗 🤗
Bank Austria
Erste Bank and Sparkassen
N26
Paypal
Revolut
Wise
ABN AMRO Bank Private Banking
ABN AMRO Bank Commercial
ABN AMRO Bank Independent Asset Managers
Banque Triodos
BBVA
ING
Keytrade
N26
Paypal
Revolut
Triodos Bank
Wise
Erste&Steiermärkische Bank
N26
Paypal
Revolut
Wise
Ceska Sporitelna
Ceskoslovenska Obchodni Banka
Fio banka
Komercni banka
N26
Paypal
Raiffeisen Bank
Revolut
Wise
Alm. Brand
Andelskassen Fælleskassen
Arbejdernes Landsbank
Bank Norwegian
BIL Danmark, filial af Banque Int. à Luxembourg SA
Coop Bank
Danske Andelskassers Bank A/S
Danske Bank Business
Danske Bank Private
Den Jyske Sparekasse A/S
Djurslands Bank
Faster Andelskasse
Frørup Andelskasse
Frøslev – Mollerup Sparekasse
Fynske Bank
Handelsbanken
Hvidbjerg Bank A/S
Jyske Bank
Kreditbanken
Lægernes Bank
Lollands Bank
Maj Bank A/S
Merkur Andelskasse
Møns Bank
N26
Nordea
Nordfyns Bank
Nykredit
Paypal
PenSam
Revolut
Ringkjøbing Landbobank
Salling Bank A/S
Skandinaviska Enskilda Banken, Danmark
Skjern Bank
Spar Nord Bank
Sparekassen Sjælland-Fyn
Swedbank
Sydbank
Totalbanken A/S
Vestjysk Bank
Wise (ex-TransferWise)
Coop Pank
LHV
Luminor
N26
Paypal
Revolut
SEB
Swedbank
Wise
Aachener Bank
ABN AMRO Bank Commercial
Airbus Bank
Bank für Kirche und Caritas
Bank im Bistum Essen
Bank Saar
Bank11
Bankhaus Bauer Aktiengesellschaft
Bankhaus E. Mayer
Bankhaus Ellwanger & Geiger
Bankhaus Max Flessa KG
Bankhaus Rautenschlein
Bensberger Bank
Bernhauser Bank
Bopfinger Bank Sechta-Ries
Brühler Bank
Comdirect
Commerzbank
Consorsbank
Cronbank
Deutsche Bank
Deutsche Kreditbank
DKM Darlehnskasse Münster
Donau-Iller Bank
Donner Reuschel
Echterdinger Bank
Eurocity Bank
Evangelische Bank
Evenord-Bank
Federseebank
Frankfurter Bankgesellschaft
Fürst Fugger Privatbank
Fürstlich Castell'sche Bank Credit-Casse
GENO BANK ESSEN
Genobank Mainz
Genossenschaftsbank München
Genossenschaftsbank Unterallgäu
Genossenschaftsbank Weil im Schönbuch
Gladbacher Bank
Hausbank
Hoerner Bank
Hüttenberger Bank
HypoVereinsbank
IBM Deutschland Kreditbank
Ikano Bank
ING
Internationales Bankhaus Bodensee
Kurhessische Landbank
Landbank Horlofftal
Landwirtschaftliche RentenbankLIGA Bank
Märkische Bank
Mendener BankMünchner Bank
Münsterländische Bank Thie & Co.
N26
North Channel Bank
Onstmettinger Bank
PayPal
Postbank
Revolut
Sparkassen
Targobank
Volks- und Raiffeisenbanken
Wise (ex-TransferWise)
N26
Paypal
Revolut
Wise (ex-TransferWise)
N26
Paypal
Revolut
Wise (ex-TransferWise)
N26
Paypal
Revolut
Wise (ex-TransferWise)
N26
Paypal
Revolut
Wise (ex-TransferWise)
N26
Paypal
Revolut
UniCredit Bank
Wise (ex-TransferWise)
Citadele
Luminor
N26
Paypal
Revolut
SEB
Swedbank
Wise (ex-TransferWise)
N26
Paypal
Revolut
Wise (ex-TransferWise)
Luminor
N26
Paypal
Revolut
SEB
Šiaulių bankas
Swedbank
Wise (ex-TransferWise)
N26
Paypal
Revolut
Wise (ex-TransferWise)
N26
Paypal
Revolut
Wise (ex-TransferWise)
ABN AMRO
Handelsbanken
ING
N26
Paypal
Revolut
Triodos Bank
Wise (ex-TransferWise)
Bank Norwegian
BN Bank ASA
Danske Bank Business
Danske Bank Private
DNB
Etne Sparebank
Fana Sparebank
Flekkefjord Sparebank
Haugesund Sparebank
KLP Banken
Landkreditt Bank AS
Lillesands Sparebank
Luster Sparebank
N26
Nordea
Nordea Direct
OBOS-banken AS
OKQ8
Pareto Bank ASA
Paypal
Revolut
Sbanken
Skudenes & Aakra Sparebank
Søgne og Greipstad Sparebank
SpareBank 1 BV
SpareBank 1 Gudbrandsdal
SpareBank 1 Hallingdal Valdres
SpareBank 1 Helgeland
SpareBank 1 Lom og Skjåk
SpareBank 1 Modum
SpareBank 1 Nord-Norge
SpareBank 1 Nordvest
SpareBank 1 Østfold Akershus
SpareBank 1 Østlandet
SpareBank 1 Ringerike Hadeland
SpareBank 1 SMN
SpareBank 1 Søre Sunnmøre
SpareBank 1 SR-Bank
SpareBank 1 Telemark
Sparebanken Møre
Sparebanken Øst
Sparebanken Sogn og Fjordane
Sparebanken Sør
Spareskillingsbanken
Swedbank
Voss Sparebank
Wise (ex-TransferWise)
Alior Bank
Bank Millennium
Inteligo
N26
Nest Bank
Paypal
PKO Bank
Revolut
Wise (ex-TransferWise)
N26
Paypal
Revolut
Wise (ex-TransferWise)
N26
Paypal
Revolut
Wise (ex-TransferWise)
N26
Paypal
Revolut
Wise (ex-TransferWise)
Arquia Banca
Banca March
Banco de Investimento Global Espanha
Banco Mediolanum
Banco Pichincha (Pibank)
Banco Santander Global
Bankia
Bankinter
Bankoa
BBVA
CaixaBank
Caja Rural
CajaSur
Colonya
Eurocaja Rural
EVO Banco
Fiare Banca Ética
Grupo Cajamar
Ibercaja
ING
Kutxabank
Laboral Kutxa
N26
Paypal
Renta 4 Banco
Revolut
Sabadell
Santander
Unicaja Banco
Wise (ex-TransferWise)
WiZink
Bank Norwegian
Danske Bank Business
Danske Bank Private
Handelsbanken
ICA Banken
N26
Nordea
Paypal
Revolut
SEB Corporate
SEB Private
Skandiabanken
Swedbank
Wise (ex-TransferWise)
ABN AMRO Bank Commercial
Bank of Scotland Business
Bank of Scotland Commercial
Bank of Scotland Personal
BBVA
Danske Bank Business
Danske Bank Private
First Direct
Halifax Business
Halifax Commercial
Halifax Personal
Handelsbanken
HSBC Business
HSBC Personal
Lloyds Business
Lloyds Commercial
Lloyds Personal
Marks & Spencer
MBNA Business
MBNA Commercial
MBNA Personal
Monzo
N26
NatWest
Paypal
Revolut
Royal Bank of Scotland
Starling Bank
Triodos Bank
Ulster Bank
Wise (ex-TransferWise)