How to grant us permission to Stripe for your accountancy reconciliation
How to grant us permission to Stripe for your accountancy reconciliation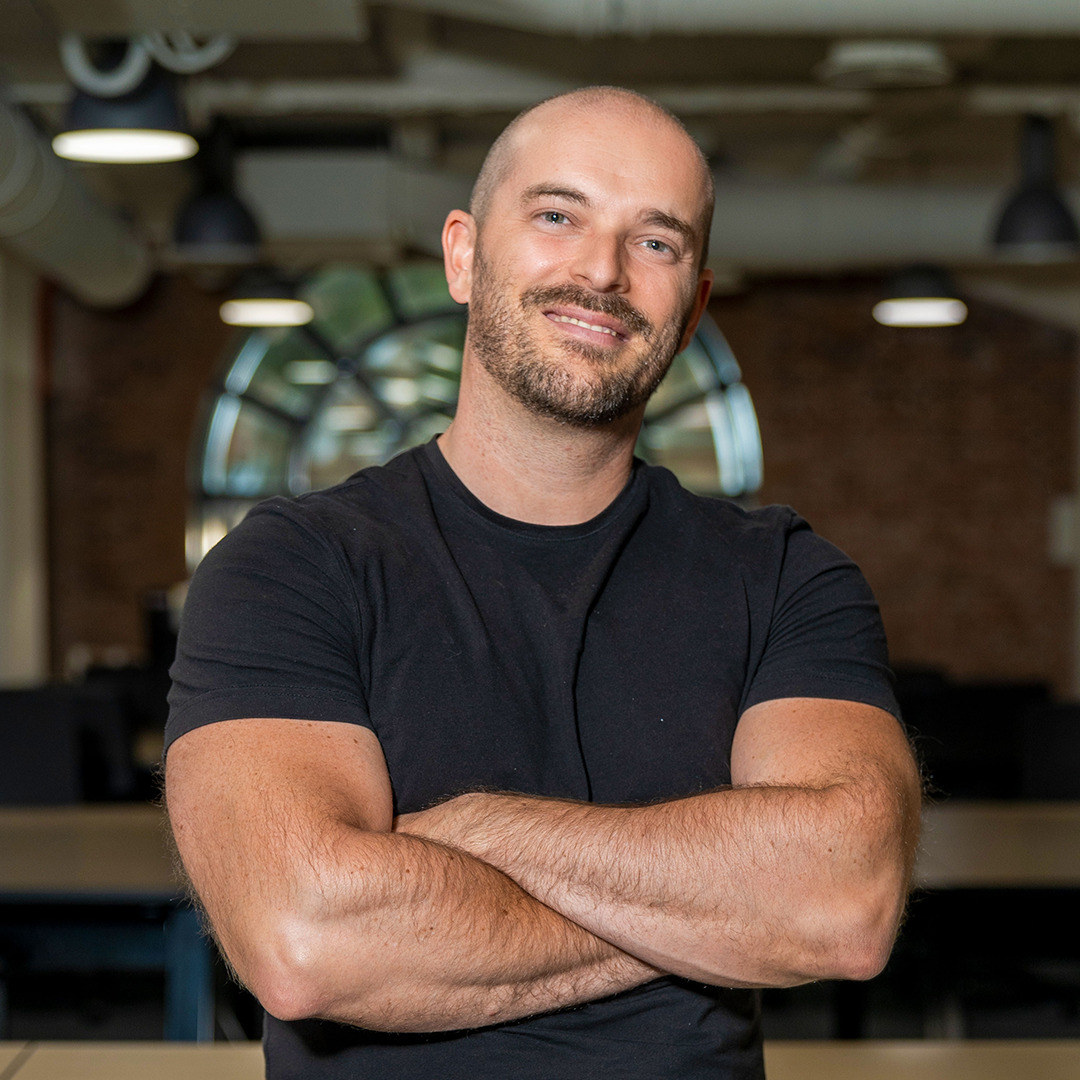 Ignacio Nieto
25 September 2019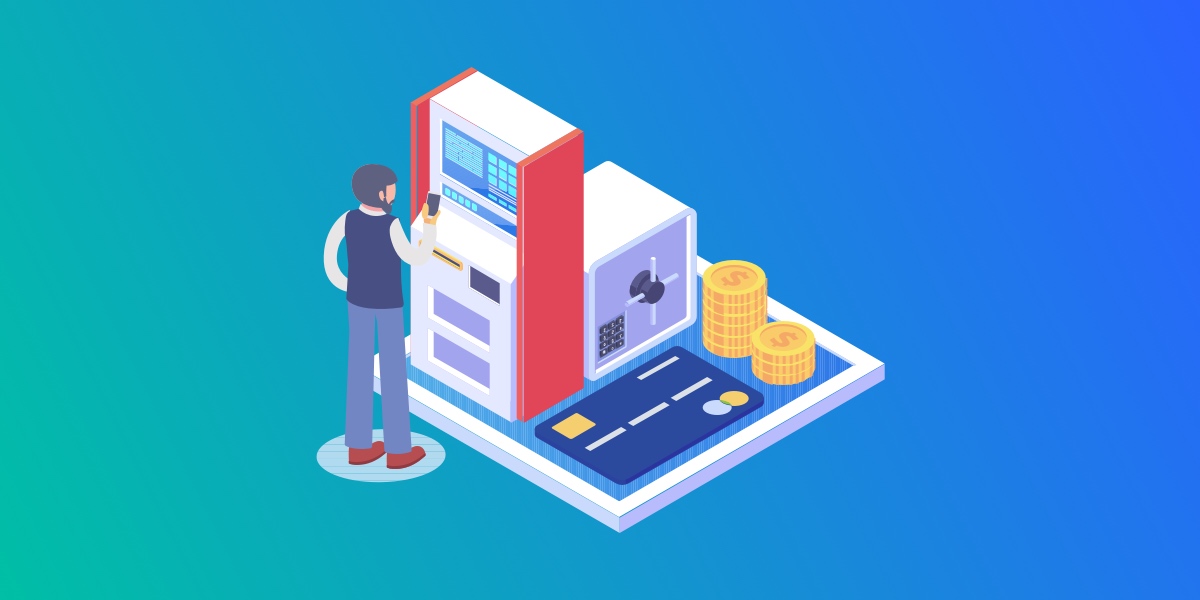 One of the requirements to be able to properly do the accountancy of your company, calculate taxes and prepare monthly VAT returns, is to have access to your bank movements.
Why? Because we need to match each money transfer with an invoice or other documentary support. The Estonian Tax Office is very strict when it comes to verifying the accounting of companies.
Security first
This access to your bank data has to be secure, and only allow us to read your bank statements or prepare tax payments, without being able to make any type of change or actual payment. Fortunately, Stripe allows you to grant us access your bank details safely.
This will not allow us to make any bank transfer in your name. Only access your balance for reconciliation between bank movements and invoices received and prepare your tax payments, that need to be approved by you.
Of course, such authorization can be revoked at any time.
Granting us permission to access Stripe
The first step is to enter your Stripe account. Once there, in the menu on the bottom left, click on «Settings».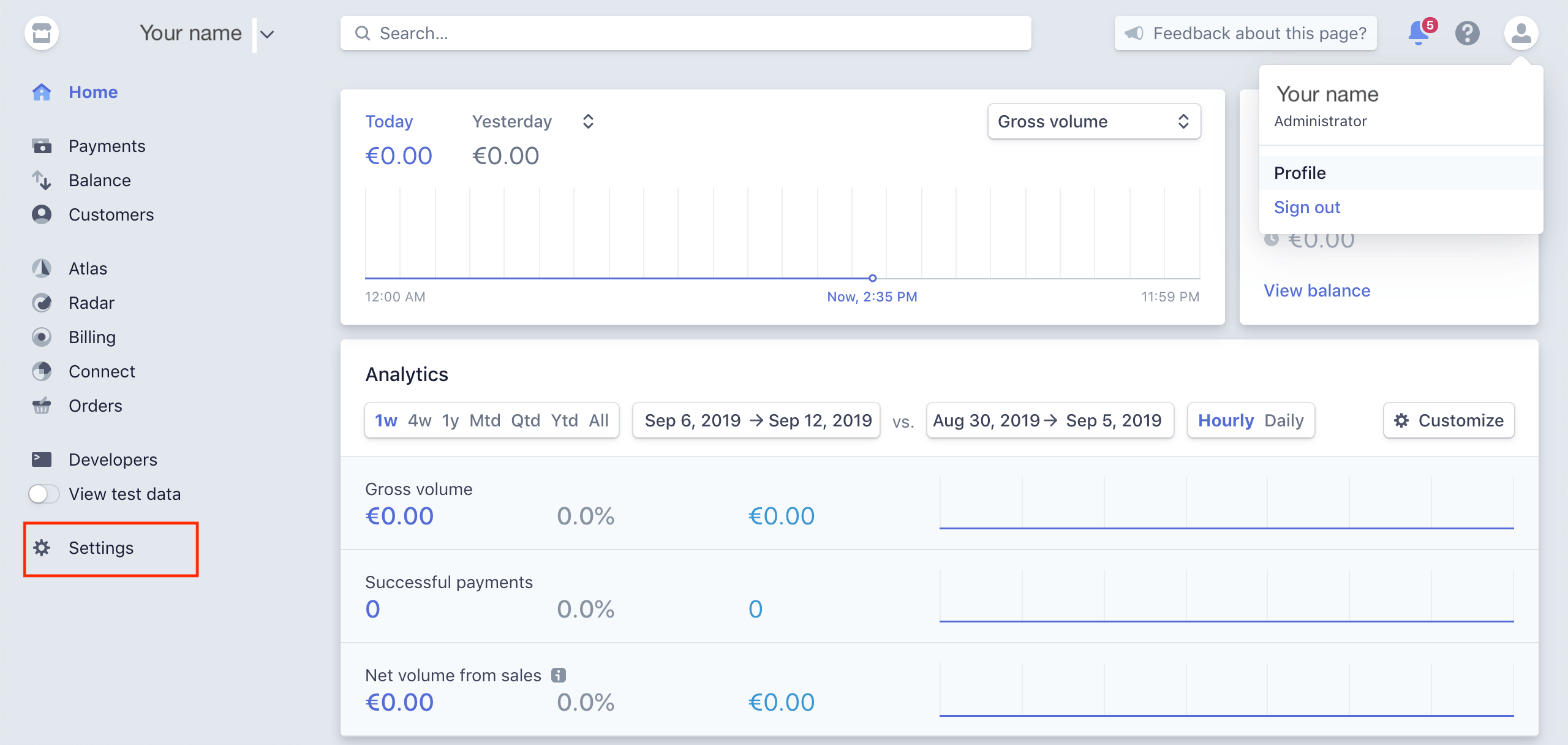 Then on the top right, click on "Team members".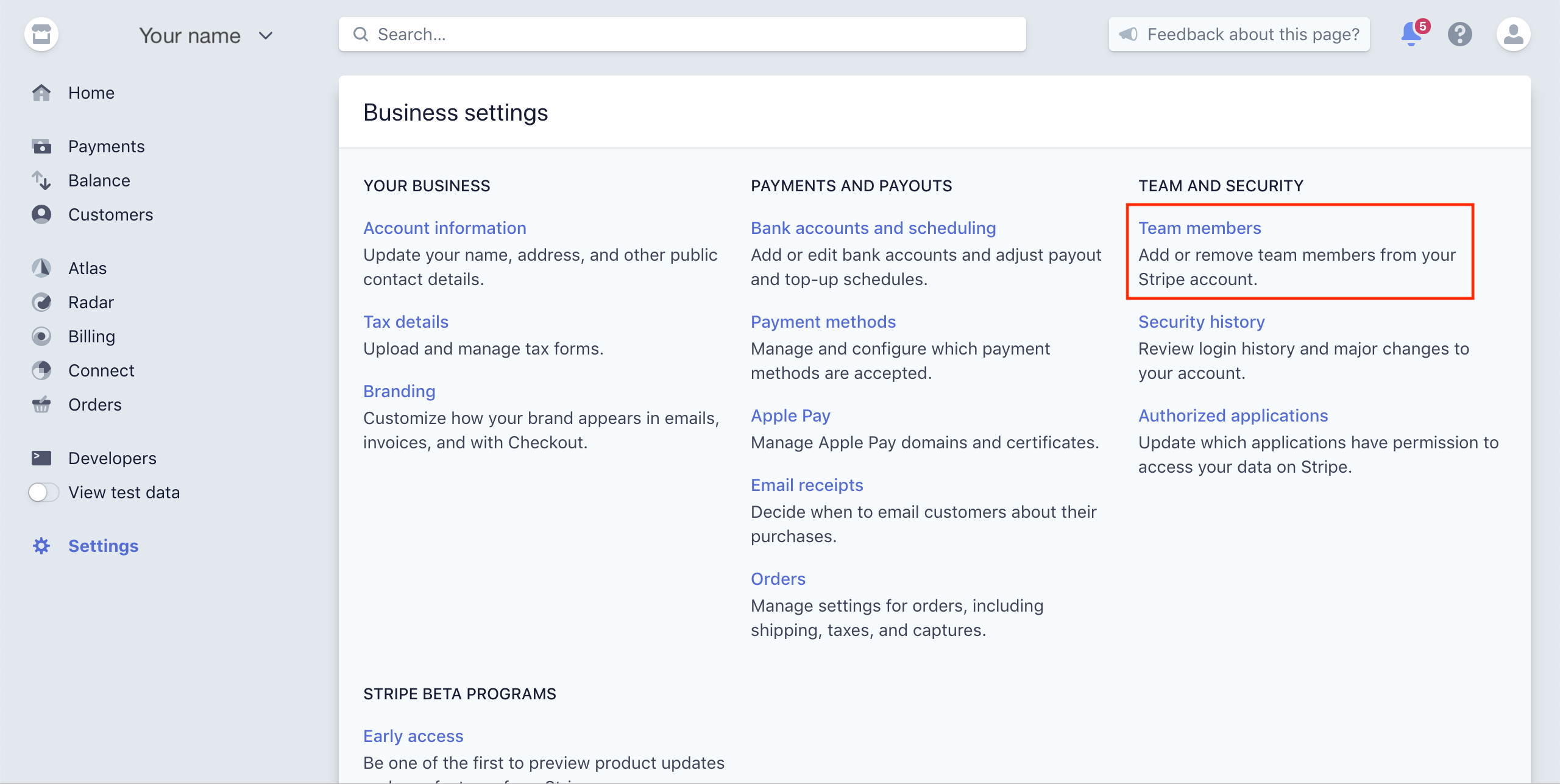 Then click on "+ New user", make sure that the role "View only" is selected.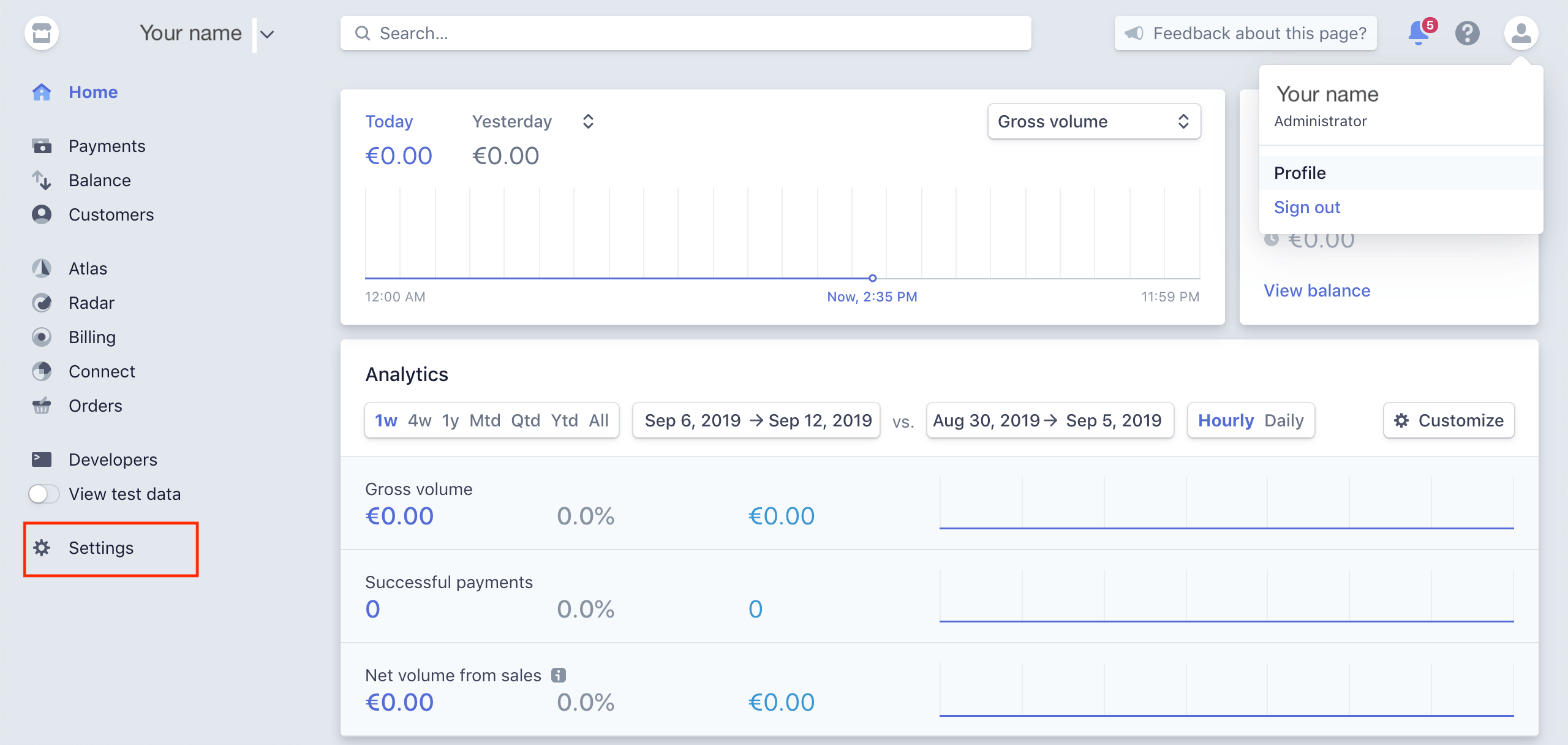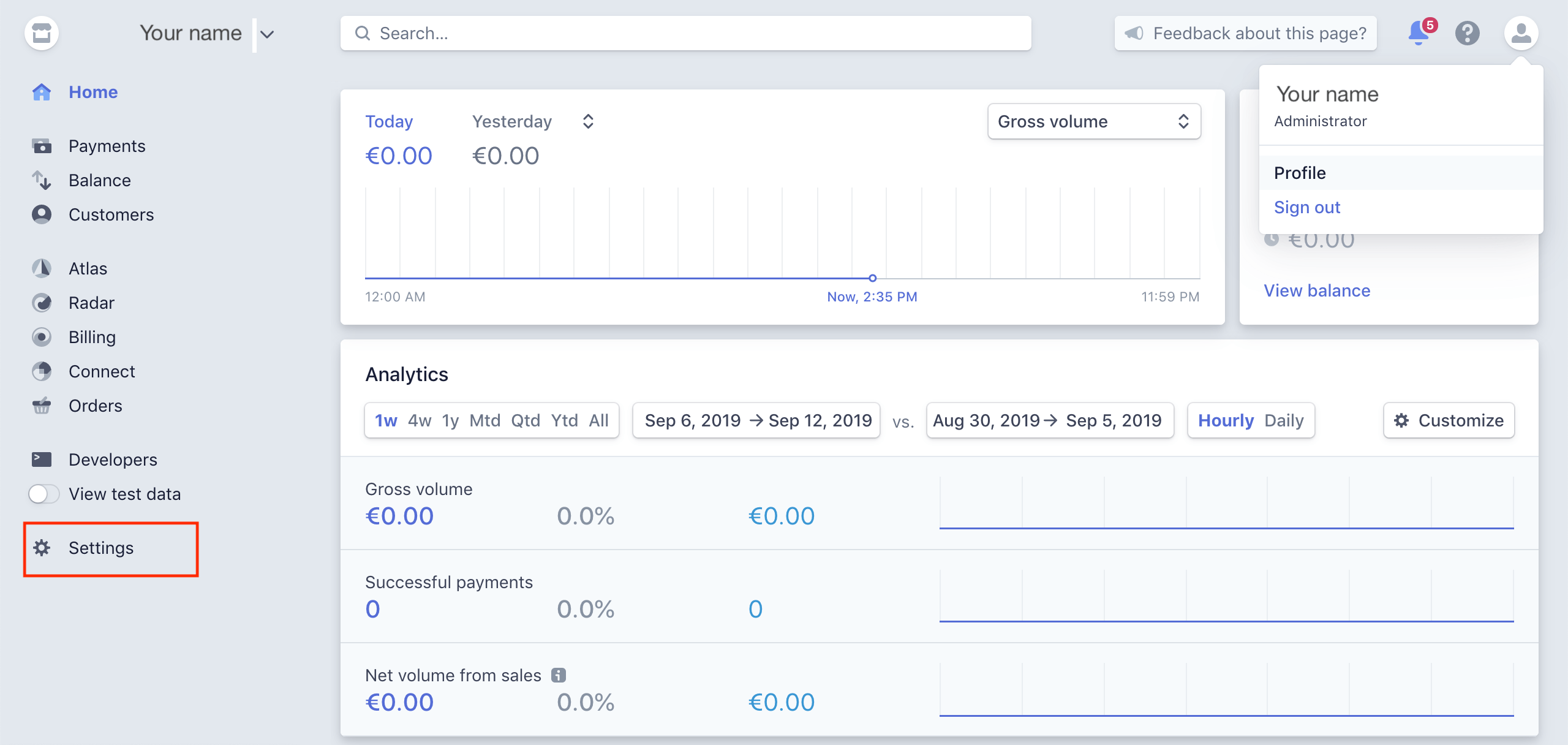 Ask us for the email address we will use to see your bank statements, and write it down there. Then click on "Invite." Stripe will send us an email with your invitation to be able to access your movements. That's all! Easy, isn't it?
😱 Help, I'm lost!
If you can't seem to give us access to your account, or get lost during the process, don't panic! Contact us and we will help you step by step.