How to Get an EORI Number
How to Get an EORI Number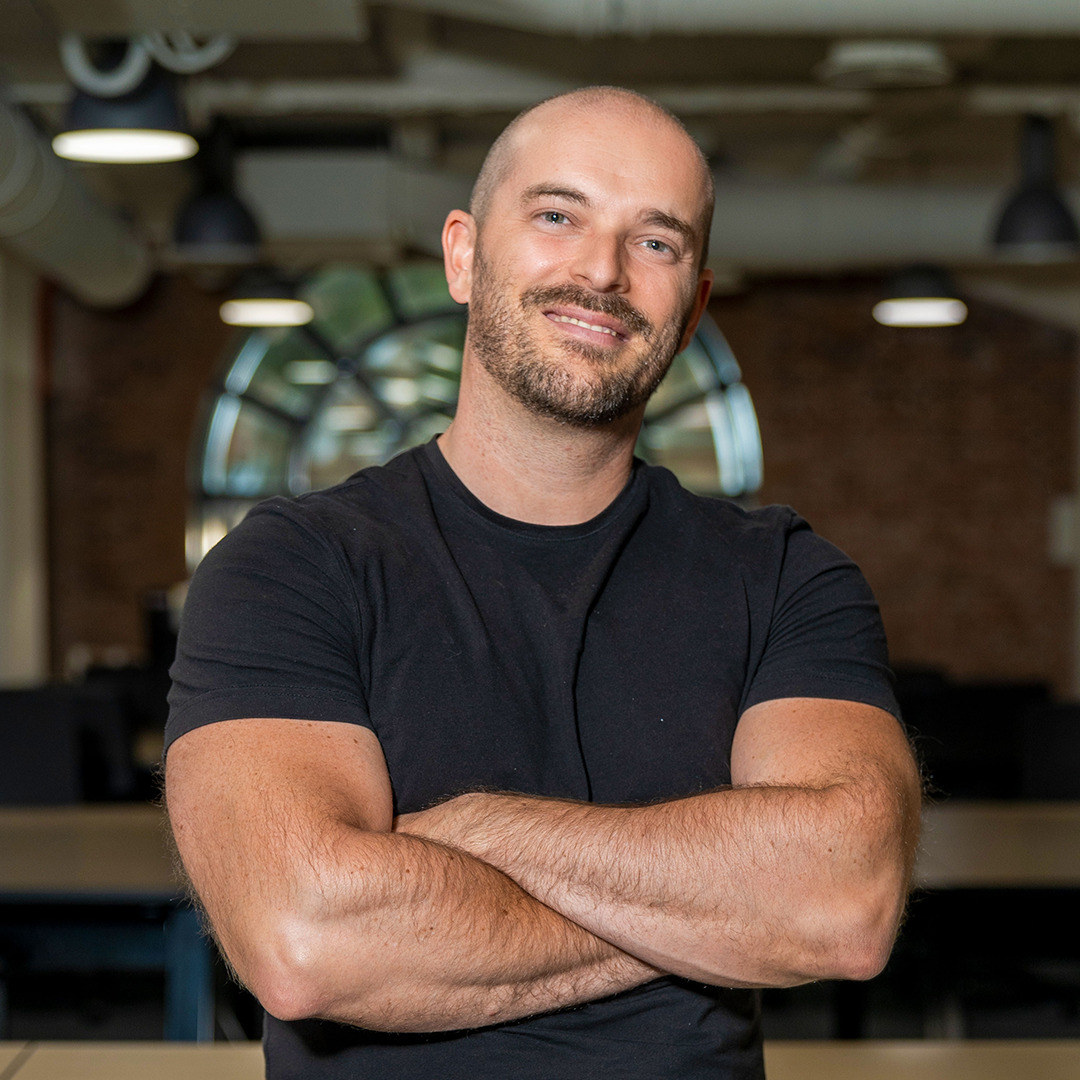 Ignacio Nieto
16 February 2022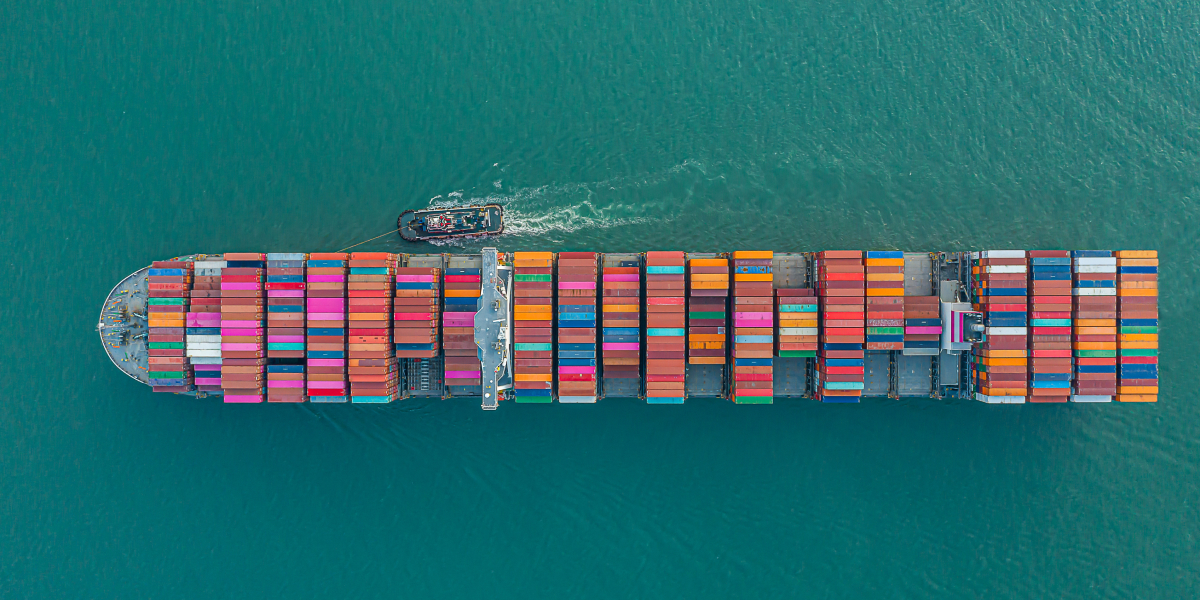 In this article, we explain how to get an EORI number from the Tax Office of Estonia (EMTA). This process can be done completely online in a couple of minutes with your e-Residency card.
What's the EORI Number?
The EORI number is an identifier that is required by certain entities that deal with export and import operations in Europe. From the European course on EORI:
"Economic operators", meaning, individuals and companies engaged in customs' related activities in the EU, need to register under the Economic Operators Registration and Identification system and be assigned a unique EORI number under certain circumstances. To qualify for EORI registration, individuals or organizations need to be an "Economic operator" (EO) as defined by their legal status and the activities they carry out.
This affects companies established in the EU if they deal with customs or import/export of physical goods.
Each EU member state (through its customs authority) is responsible for issuing EORI numbers to EOs that qualify. In the case of companies, that is a legal entity, such as a limited company, incorporated in a particular EU member state. A 'legal person' entity must register in only one member state.
And of course, it implies that the activities of the company involve importing or exporting goods into or outside the EU.
To qualify, a company needs to carry out activities that involve importing goods into the EU, exporting goods from the EU or making transit through the EU and also running a customs warehouse, or applying for the Biding Tariff information.
Do I Need One?
In practice, this only affects companies that deal with the goods directly, meaning, they are involved in customs operations with these goods (import or export them directly). The e-Residency program of Estonia has been designed for digital businesses. In that context, companies dealing with physical goods will be mainly dropshipping businesses, Amazon FBA, or online shops, where the supplier is storing and sending the goods directly to the consumer on-demand when asked by the Estonian company (upon a sale). The Estonian company does not keep, store in a warehouse, export, or import any goods.
As such, you probably won't need an EORI number. However, if for some reason, you need an EORI number (because some of your providers need them or the Customs Office of a certain country requests it) it is very easy to get it online.
Let's see how:
How to Get an EORI Number, Step by Step
First, visit the Estonian Tax Office's website. Log in with your e-Residency card, or Smart-ID.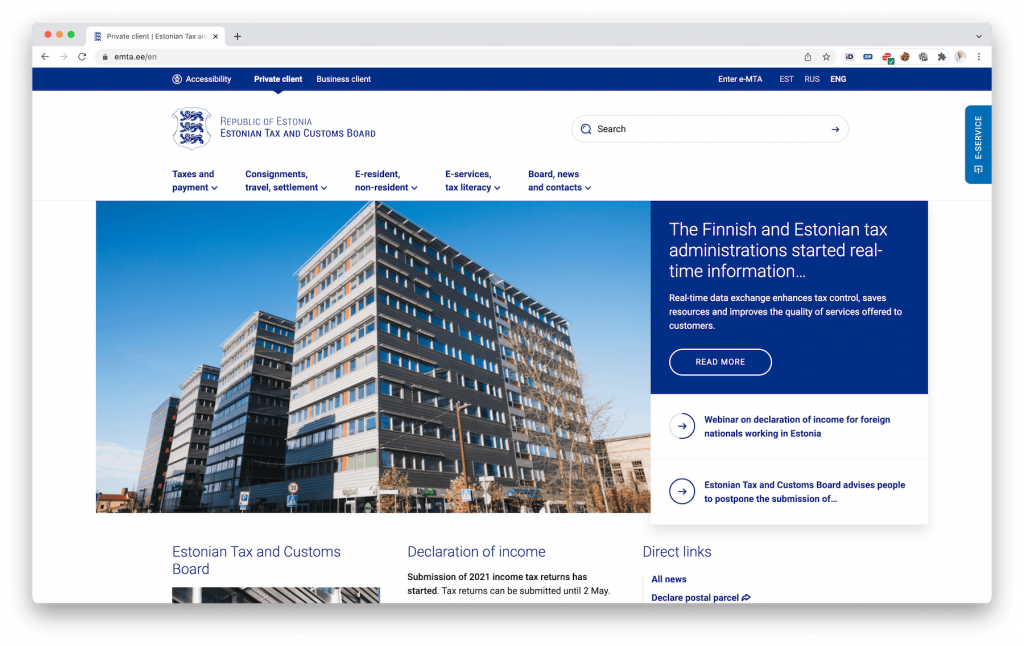 Go to "Other e-MTA Services".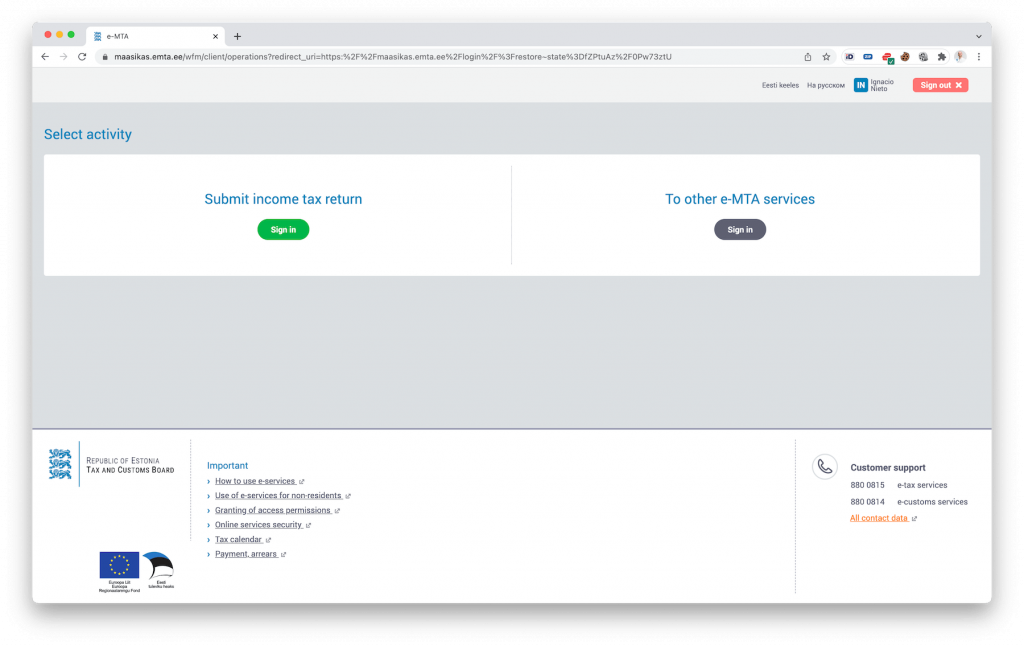 Locate your company name or look for it in the search field at the top. Click on your company's name to enter the options for your company.

Once there, go to the left menu, choose the option "Customs" (truck icon).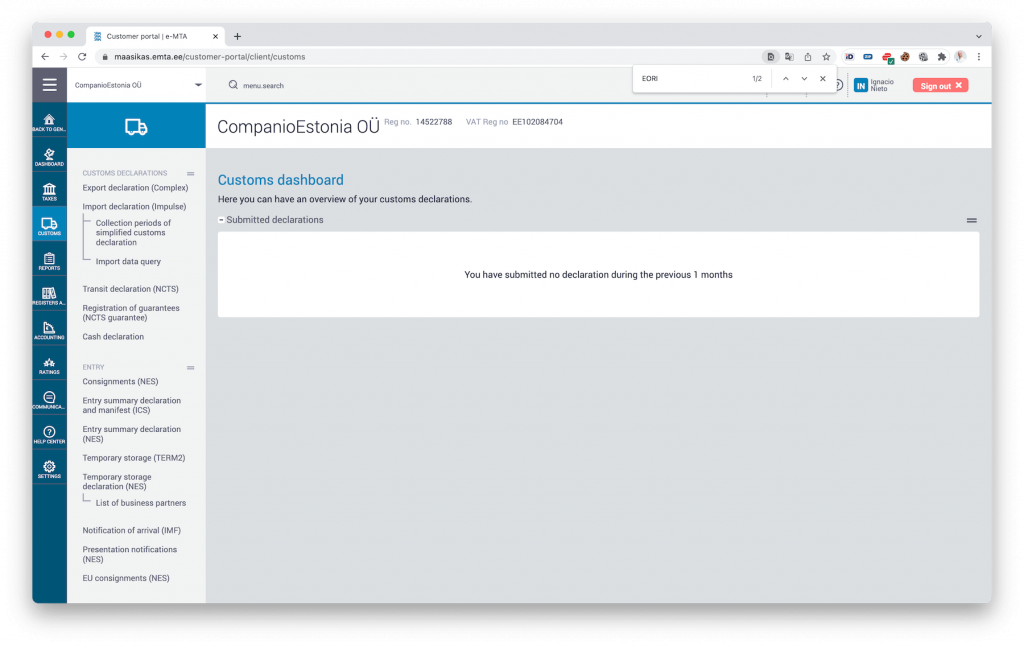 Scroll down until you see the option "Economic Operators Registration and Identification Number (EORI)". Click on it. You can also see this option by looking in the search field at the very top of the page.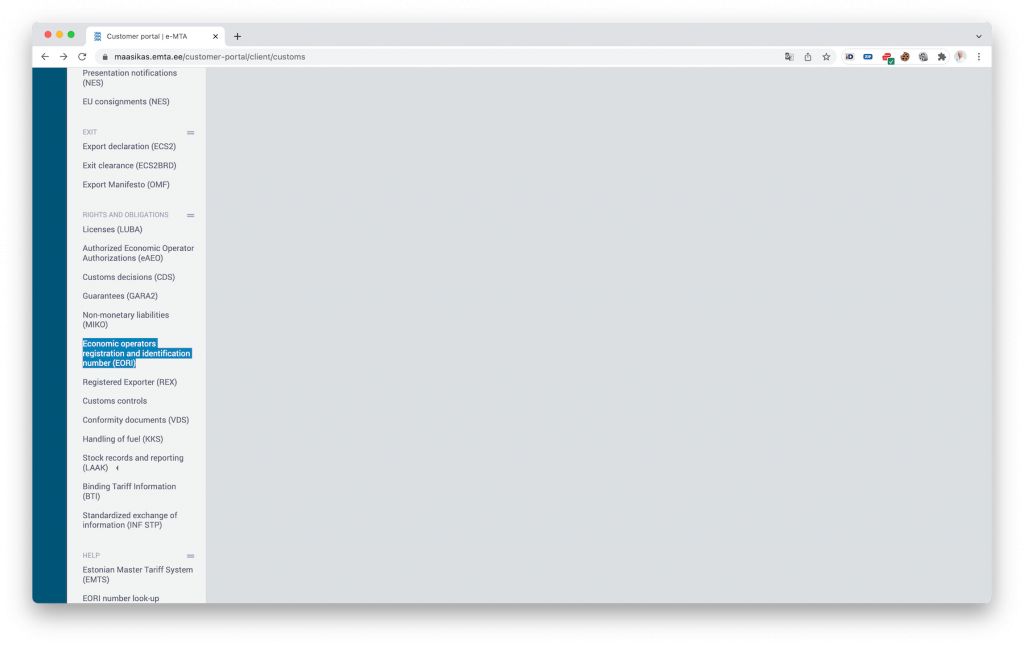 Click on "New application".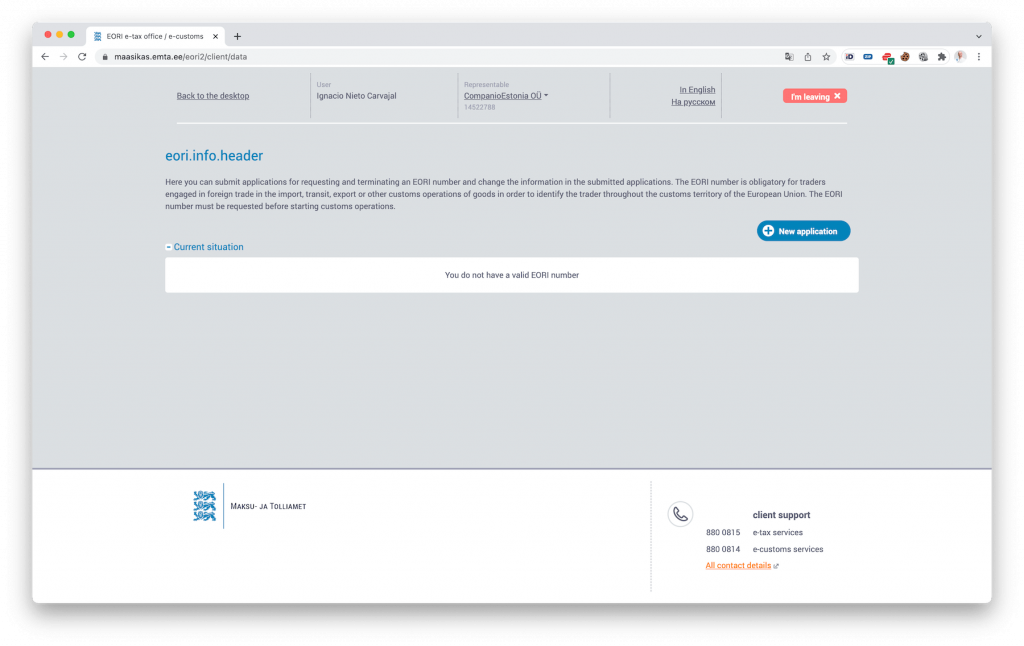 Make sure the information of your company is correct and enter any missing fields. Next, choose "Yes" in "Do you agree to your disclosure?". That means that your EORI number will be listed publicly on the European website for all suppliers and clients to see transparently. That will save you time and potential issues later.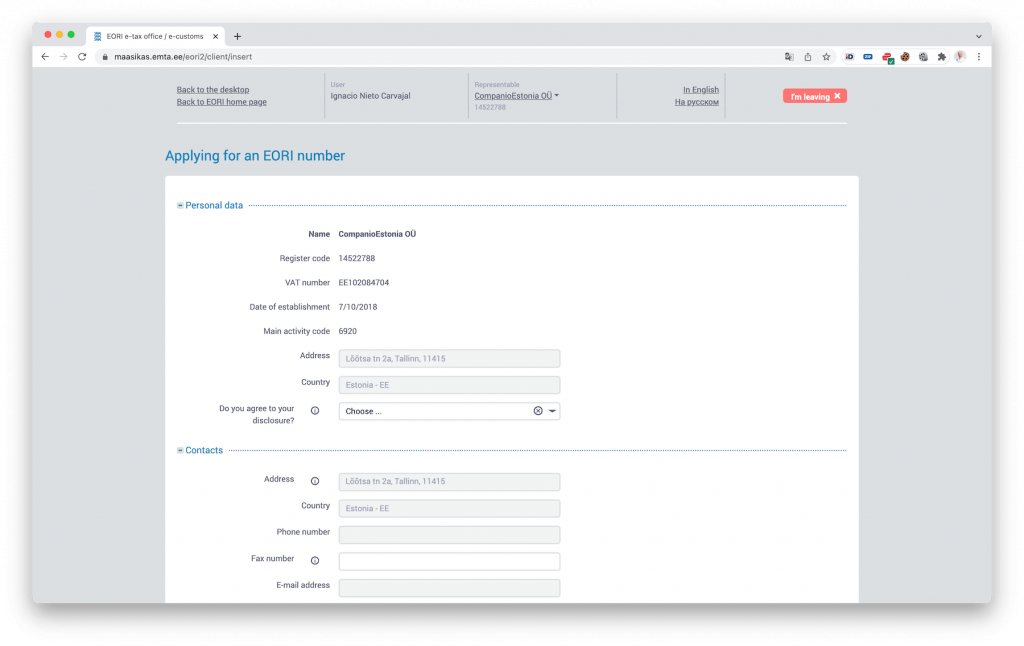 Now scroll down and click on the "I present" green button.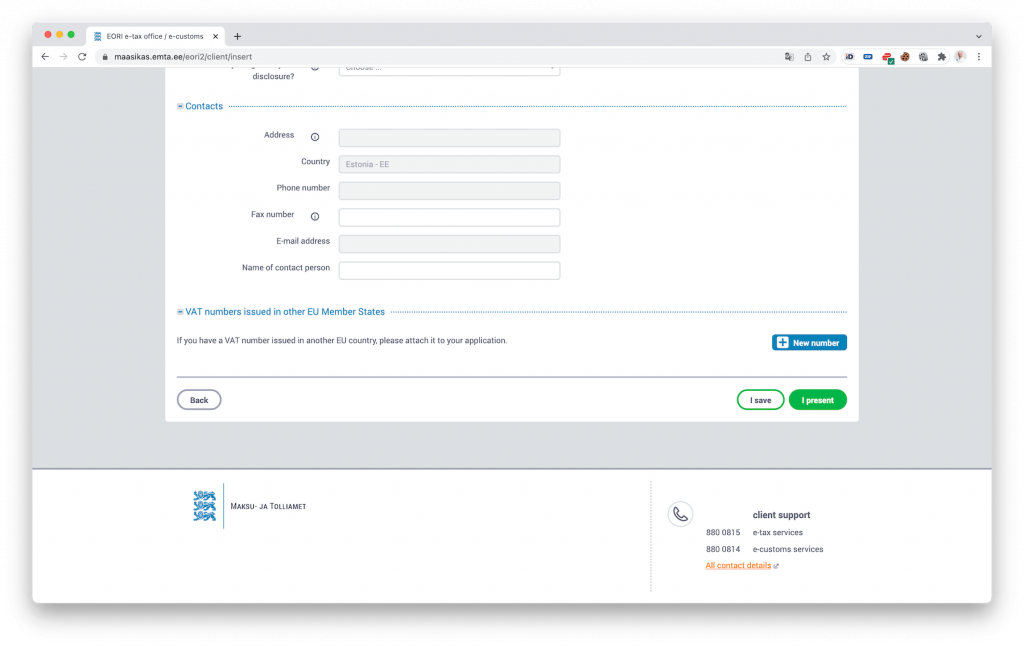 You are done! The application will be resolved in a few days, and you will receive news from the Tax Office.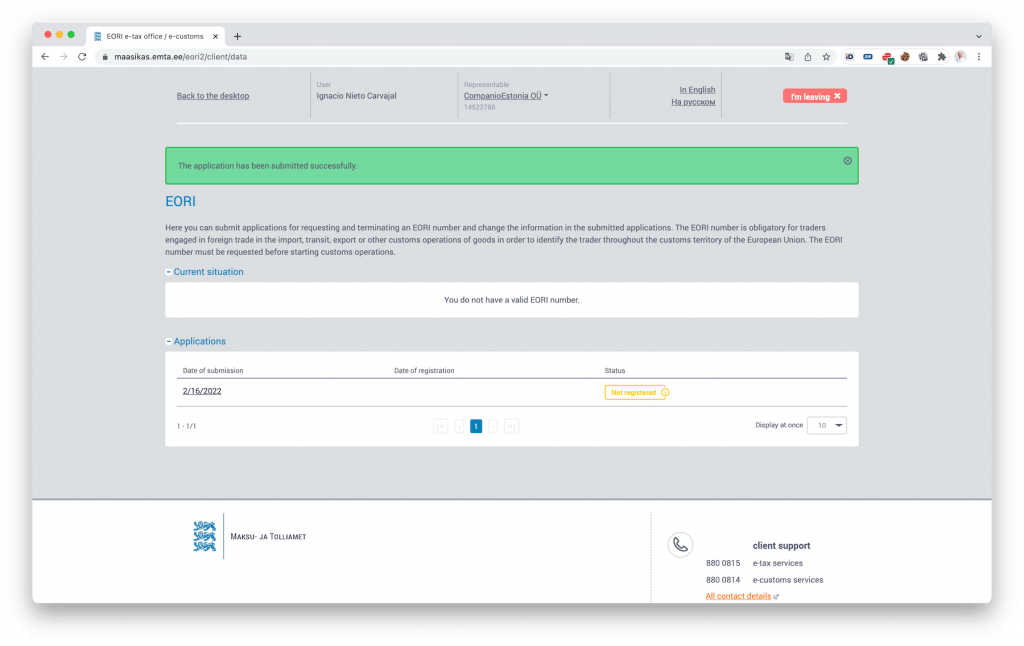 That was easy, right? Still, as our customer, if you have trouble with any of the steps, we are here to help! Just open a new support ticket and let our customer support team handle it.