How to launch a global company in Estonia: QuantGemFx's story
How to launch a global company in Estonia: QuantGemFx's story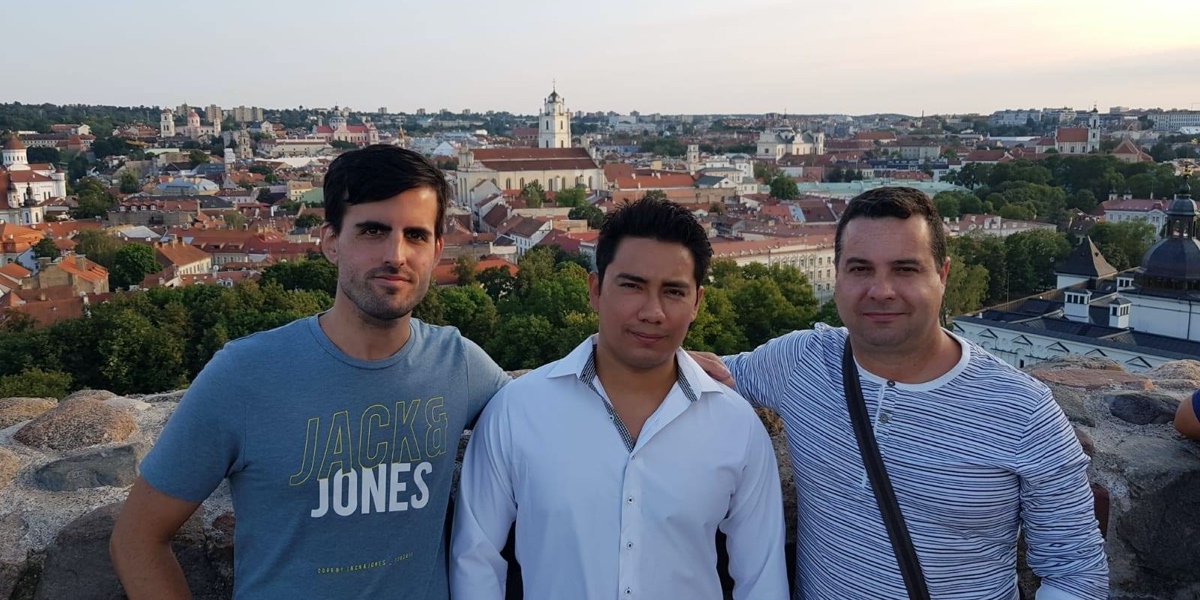 We have had the pleasure of interviewing the QuantGemFx OÜ team, a trading and financial investment company based on data and analytical strategies. An example of a global and decentralized company, QuatGemFx OÜ is formed by residents in Spain, Mexico, and even Estonia.
Thank you very much for sharing your points of view as a global company with us
Hello, first of all we would like to thank the entire team of Companio, for this interview. We hope you like our experience and can encourage other entrepreneurs to take the first step to start their business in Estonia.
Tell us about your business, what is "QuantGemFx OÜ"?
QuantGemFx OÜ is a company founded by three fans of the world of trading. Víctor Álvarez lives in Spain and is responsible for the analysis and strategy management with Pablo Vargas from Mexico. My name is Daniel González, and although I am Spanish, I currently reside in Estonia. I take care of the commercial side of the company.
For those who do not know what trading is, we talk about the sale of assets (especially stocks, currencies and futures) in financial markets. We do quantitative analysis, including HTF statistical analysis (high-frequency trading), currently used by large investment banks.
What's the story behind QuantGemFx?
Victor and Pablo knew each other online, thanks to their passion for trading, and had created a system to operate in the currency market.
The forex market is decentralized, and the more liquid market in the world. So they wanted to set up a business to operate in this market, but they needed someone with experience in how a business works. I also met Victor because of my passion for trading. I am 42 now, and I have been involved in trading for more than 10 years. It looked like the perfect match.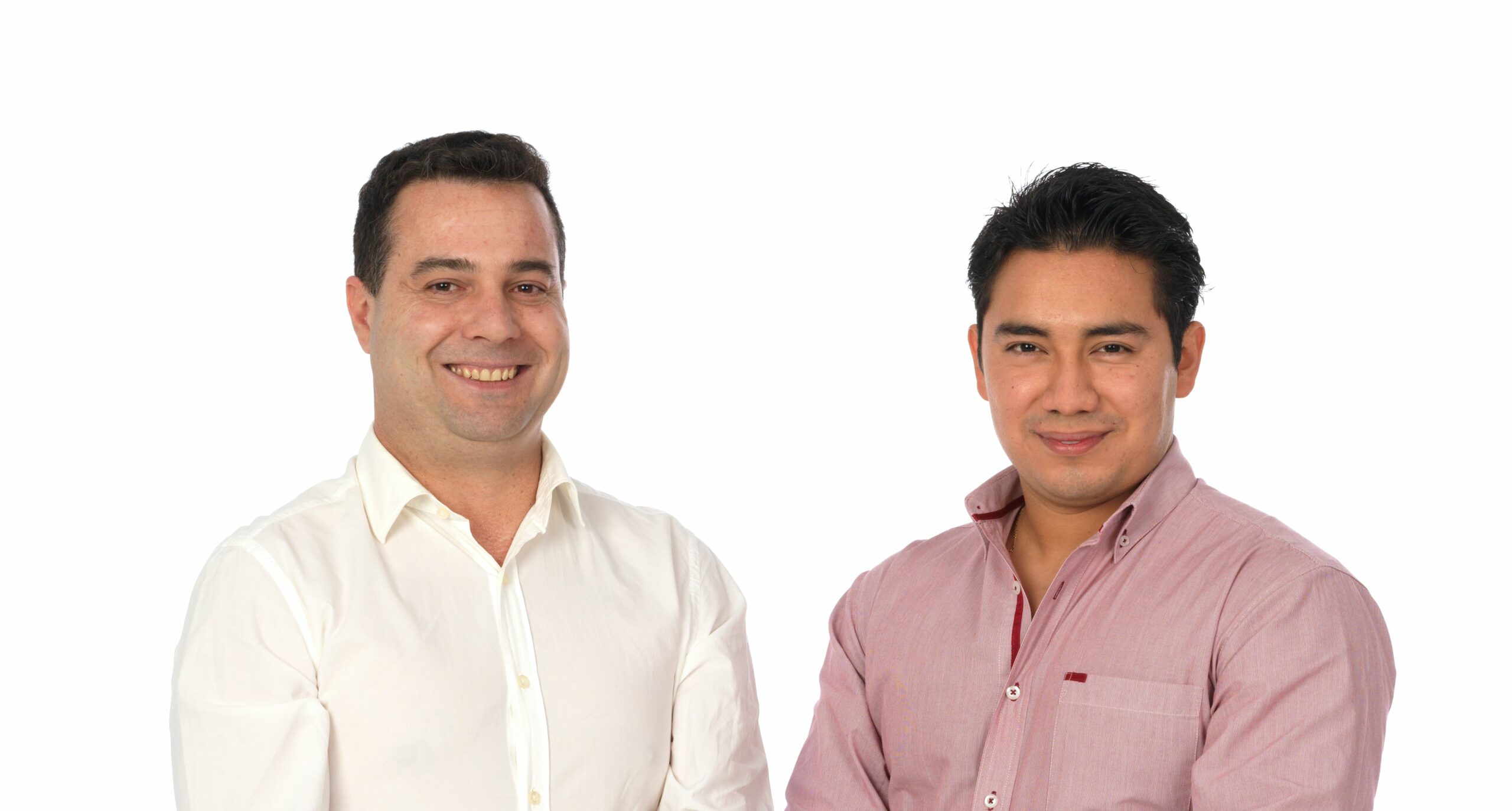 What was the motivation behind the business?
The motivation to create the business was fulfilling our dreams. When a person creates a system to invest in financial markets, he faces many problems. You need to invest a lot of time to make it work.
If you have a job, doing full-time trading is impossible. You need to be constantly watching the financial operations, and the ups and downs. So it was not an option for any of us while keeping our jobs.
Víctor was the only one of the three who worked from home, but he needed a more stable revenue flow to continue with his full-time trading activity.
You are an example of a global company, with members in Estonia, Spain, Mexico … How do you deal with your different locations and timezones?
Honestly, when you work on what you love, as we do, time flies. We have a business that allows us to work online. We operate our trading strategies with online, internationally regulated brokers, without needing to be in a central office.
Victor and Pablo watch the markets 24 hours a day, from Sunday night when the markets open until 12 o'clock on Friday night when the forex market closes.
We have to monitor the accounts 24 hours a day. Luckily one of them lives in Europe and the other in Latin America, and they can take turns so someone is always watching what's happening in the world. This is important because the news greatly affects our operations. Brexit, the trade war between Trump and China, the newly published of interest rates in Australia or Canada…
And with customers, how do you coordinate?
We work within European brokers. Customers open their accounts with a broker that is fully regulated. The broker has the appropriate licenses and regulations in place. The money from our customers is kept in a German bank account, subject to the European fund guarantee in case the broker goes bankrupt.
Therefore, QuantGemFx does not directly manipulate the money. We manage the broker activities, but without having access to the customer's money directly. Clients have control over the operations of the broker, and they sign an LPOA which grants us permission for the management of their accounts.
I don't sleep much either, since I take care of coordinating clients, brokers, and traders so everything flows properly. The representatives of the brokers are in constant contact with me through WhatsApp, during office hours and outside too.
How did you get to know the e-Residency, and what made you decide for it?
My case is different. As an Estonian resident, I don't have the e-Residency but the physical Estonian residency, including my resident card. I use the Smart-ID application to do everything online and confirm payments and signatures with my phone.
Before opting for Estonia, we did a lot of research to find the best solution to set up the company. We looked at company setups in Spain, Ireland, Dubai … everything was complicated. It is quite difficult to set up a company with international legal coverage, due to our type of business.
This gave us many headaches. At that time, I was residing in Holland, where I worked and lived with my girlfriend. She is from Estonia. As the company grew, I decided to leave my job there, and we moved to Estonia.
We had the right solution, we had clients and more and more money was entering the accounts of our brokers. We needed a legal structure to make our business grow, but it seemed almost impossible… Until we discovered the advantages of the Estonian system.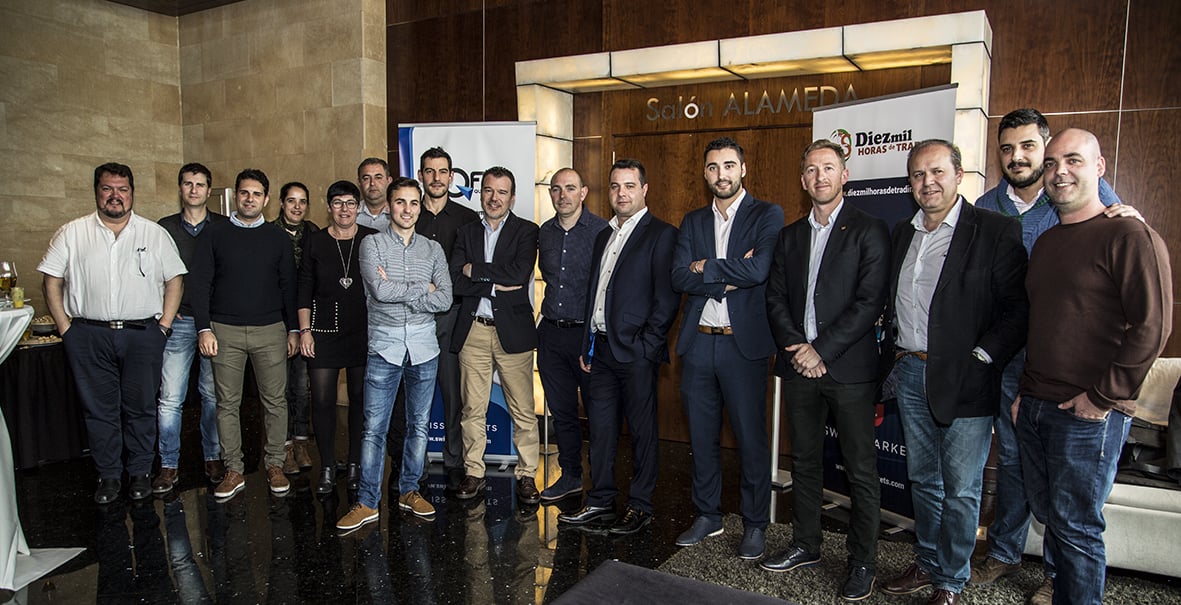 As a Spaniard now living in Estonia, Daniel has experienced two completely different business scenarios. What difficulties did you find in Spain?
I can summarize my experience as a freelancer in Spain for 5 years, with employees and stuff, in one word: frustrating.
I had a physical travel agency, that is, with an office in a busy avenue. Tourism license, work permits, opening license, the Spanish freelancer fee, liability insurance…
And there's nothing wrong with getting the right licenses. They give our customers trust and certify we comply with the appropriate regulations. The main problem was the time it took to obtain them. Six months passed before I was able to open my agency, and the last license was still missing when I did.
In all that time, I had to pay the rent of our office, plus the freelancer fee, since you need to be a freelancer or company before applying for the licenses. I paid this fee every month, 326€ back then if I remember correctly (it was more than 10 years ago). When the crisis hit Spain, sales fell and I had to keep paying all that.
How was the same experience in Estonia?
Well… it's hard to describe how different it was. Whereas in Spain I only found obstacles, in Estonia I only found solutions.
After getting my resident card, my mother-in-law, who is a tax advisor, suggested me to talk with a Tax Office representative to give me some advice. It was not an alluring idea after my experience in Spain.
However, she told me this was Estonia, the most digitized country in the world, but with a population of less than 1.5 million. That makes things a lot easier. Estonia works like a big city. In the Tax Office, we met a very nice and competent person.
That same afternoon, my mother-in-law took me to her computer and asked me some data from my residency card. She was registering the company online. Less than half an hour later, she announced that the company application has been registered.
How long did it take to confirm your registration and receive the registration code?
That was another highlight. My mother-in-law mentioned it usually takes three or four days to receive the confirmation and the official company registration number. It turns out it's a lot faster. The next morning at 11 am, I received an email from the registry with all the information about my company.
I'm telling you, I couldn't believe it.
We had been suffering for months to find a way of setting up the company. We talked with advisors from Spain and also international consultants offering offshore structures, and they all mentioned offices in foreign countries, thousands of euros in costs… In Estonia, we had a European company ready in a couple of days, without shady setups or cumbersome structures in foreign countries.
What monthly costs does your company have?
Well, that is also worth mentioning. In the first months, the company received money and we paid the hosting and marketing services of the business. As we had not yet assigned salaries, the company did not pay any tax. The money came in and we didn't have to pay anything quarterly like I was used to in Spain.
How did you find Companio? Why did you choose us?
Well, as I have said, my mother-in-law helped us with the whole process of creating the company. The problem with her was the language. Her mother tongue is Russian, I am from Spain, and it was difficult to discuss business concepts in English for us. As our company is focused on finances and investments, communicating in a foreign language was not ideal for us. She recommended me to find another advisor with whom I could communicate better.
So I did a quick look for business providers in Estonia, and Companio showed up. I loved the simplicity and clearness of the web. I got in touch with the team and we are happy customers since then. We have a company in Estonia, and our business provider speaks our language, what else can we ask for? Well, working with professionals who offer the best advice and take care of all the bureaucracy for you. Said and done. Thanks to Google for crossing our paths.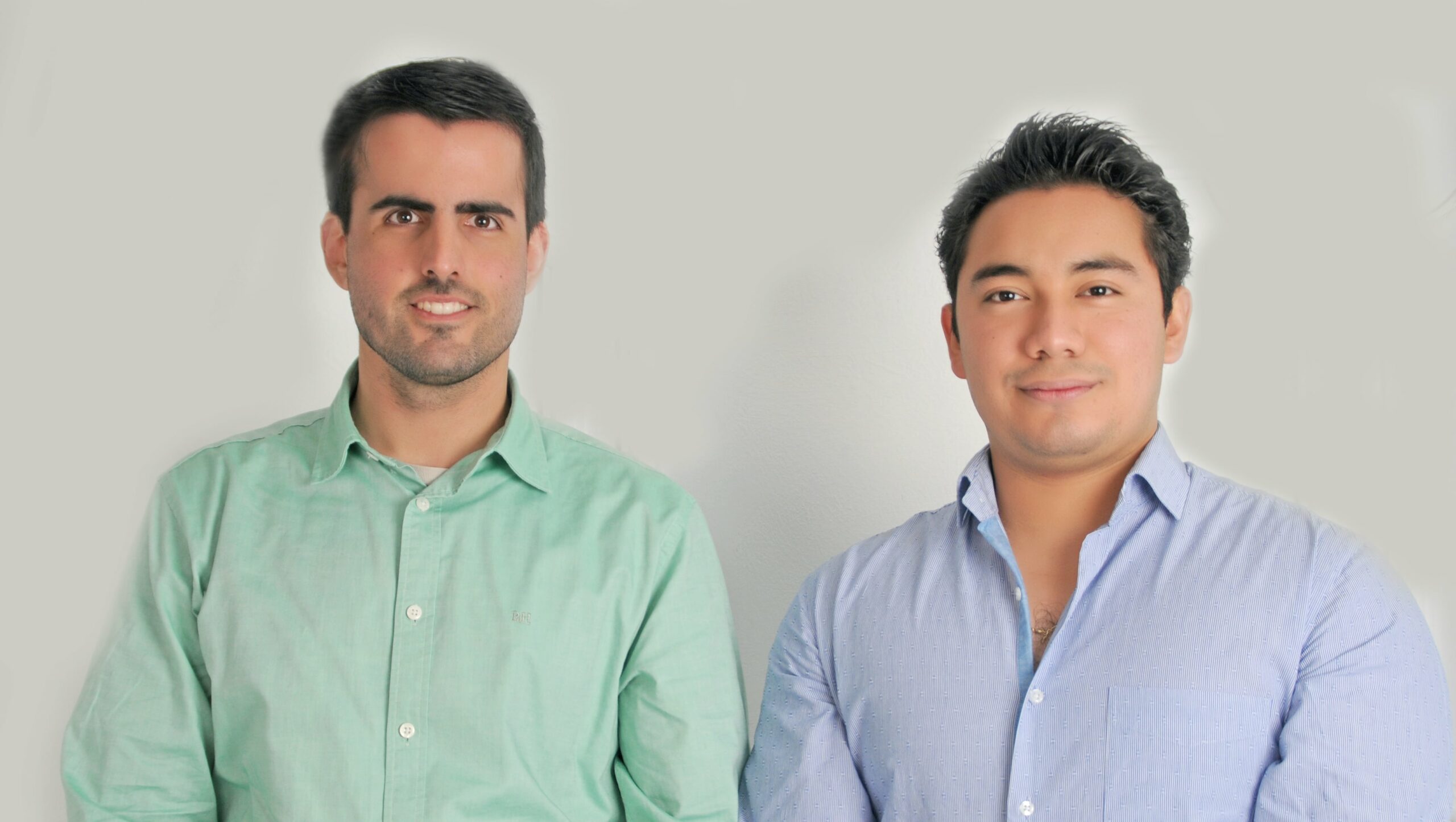 Daniel has also opened another company in Estonia for a different activity. Do you think that the ability to open a company so easily is important for serial entrepreneurs like you?
Well, you better than I know how easy it is to set up a company in Estonia once you have your e-Residency card. In fact, to set up my second company in Estonia, I did it entirely using your services.
I would like to share some thoughts about my experience setting up the second company because this time I was not physically in Estonia. I had come to Spain during the summer of 2019 to enjoy family vacations. I remember I was on the beach with the phone in my hand. Well, they offered me a business opportunity, and I decided to launch a new business. Its purpose and structure were totally different, but I could have used QuantGemFx for this activity too. However, in order to keep the two different activities separated, I decided to start a new company. The company collaborates with Dutch corporate customers, sending qualified personnel to this country.
A curious fact: In Spain, it is mandatory to set up two different companies if their purposes or activities are different. In Estonia, it is possible to have a single company working on several activities even if they have nothing in common! Another advantage.
So I picked up my resident card, and together with the team of Companio, in a few days, I had the company ready to run. Everything from my sofa at home. Amazing.
How does a typical workday look like for you? Where do you like to work?
A typical day for us starts on Sunday before the market opens, and ends on Friday, just after the market closes. We are always online since we have created a network of salesmen who recommend our investment strategy for a commission. We have salespeople distributed through all of Spain and some Latin American countries. All coordinated by us. Therefore, when the markets favor us, the lines collapse.
While writing these lines, I have just answered several doubts from a client from Argentina, I have given information to another client from Ecuador… As they say: "Money never sleeps".
My partners are responsible for putting new buying and selling orders every night from Sunday to Monday. They do this at 4 am, then at 8 am, and then again at noon.
Victor and Pablo work from home with their laptops. If they need to leave, they take their computers with them. I work with my Mac in my home office, or with the laptop in the living room at home, or with my phone from the supermarket, the beach, or walking through downtown Tallinn. I am always busy, but for me, this is a very rewarding job because, above all, I get to do what I love.
How do you meet?
We have frequent online talks, and face-to-face meetings sometimes too. We do presentations in hotels and events, sometimes even with our brokers, to advertise our financial strategy and tools. We have already visited Seville, Madrid, and Bilbao. Next year, we would like to hold an event in other Spanish cities. We hope we can also celebrate some in Latin America.
What does the future hold for QuantGemFx OÜ?
First, we want to consolidate our business presence and grow. Then we intend to obtain the right license and create our own investment fund without the need for intermediaries. In fact, we have had some meetings with agencies to prepare everything.
But everything that glitters is not gold. Our business depends a lot on our results. To obtain the licenses to become a financial institution we need a lot of money we don't have at the moment. The paperwork is also tedious and involves months and months of meetings and agreements. Beating the market is not easy, and to launch a product of this type we need to wait for the right moment.
We hope that 2020 will be our best year to date and we are working hard to achieve it. The Dynamic Quant System, which we use in our strategies, has been evolving and it seems my partners have found the key to making it work flawlessly. The last 4 months have been very good, so we expect next year will be full of joys and, who knows, maybe the licenses too.
Why did you choose Companio? What would you highlight about our services?
We initially found you thanks to Google. As I mentioned, the importance of being up there on the internet is unquestionable. But if we go back now, we would choose you again without a doubt.
I would highlight your help in getting rid of the bureaucracy and paperwork. We don't have to worry about any process with the Estonian government. The fact that Estonia is a digital nation really helps because we can give you permission to access the bank, which saves us a lot of time, and all of that for less than a tax advisor would charge in Spain to a freelancer.
Also, the fact that the team is composed of highly qualified professionals. Much better and much cheaper than anything I found in Spain with my previous businesses.
Where can we find you and know more about your project?
Well, on social media, where else? The advantage of having an online business is that you are present all over the world thanks to your website.
Ours is https://www.quantgemfx.com/
The web is just a small online presentation site, but if you really want to know more about our product, please have a look first at all the information on this website first and then contact me.